August 25, 2010 · Written by Jamie Galvin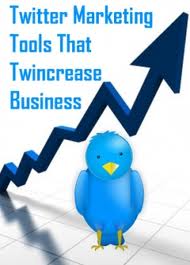 If you're having trouble deciding which is more important – the quantity of your Twitter following or the depth of your relationships with your followers – rest assured that both are of equal value.
Now that your mind is uncluttered and free of question, it's best to concentrate on how you can enhance both aspects of your Twitter account to ensure the most oomph for your efforts.
Below you'll find five indispensible resources to establish successful Twitter marketing, thanks to SocialMediaExaminer.com, which zoom in on the following key areas:
• Generating new followers
• Managing your newly established following surplus
• Transforming shallow relationships into deeper, more connected ones
 1. Blast Follow
A must-have Twitter application, Blast Follow is a remarkable resource for e-commerce entrepreneurs who could use a helping hand in accomplishing the necessary grunt work to locate others in their industry. With just a single click, users can generate a seemingly endless list of followers.
So, how can such a near impossible task become so simplified? Quite easily in fact. The concept is based on a societal norm – the law of reciprocity – which states that it's in the nature of humans to desire reciprocation (whether a friend or stranger) of actions.
This concept takes on a 'you scratch my back, I'll scratch yours' appeal and, in this case, Twitter users seem to adhere to a loyalty to that says 'you follow me; it's only fair that I follow you.'
Tags: Blogging News,Company News,Social Media News Brief