In Social Bookmarking, Social Media, Social Media News Brief, Social Networking, Web 2.0 | No comment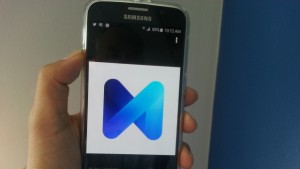 Last month, I spoke about a personal assistant that Facebook had been working on, at the time codenamed Moneypenny. It seems that the personal assistant's final name is a different James Bond reference, however, as Facebook announced the launch of M this week. There are a number of ways that M will differ from other personal assistant services like Siri and Cortana. Primarily, M will work as a fusion between artificial intelligence and human input. Effectively, this means that your requests to M, as supervised by a team of people, will be able to complete tasks on your behalf.
Though M is still in its early stages, Facebook believes that they will be able to create the ultimate personal digital assistant with its unique build. M will be able to purchase items for you, deliver gifts, book restaurants, make appointments and travel arrangements, and so much more. Another way that M is differentiating itself is by avoiding the voice-activation that can sometimes be a nuisance with services like Siri and Cortana. Instead, you'll ask questions via text and a real person, an AI, or some combination of the two depending on the task at hand, will respond to you.
M will be built into Messenger, so that you can easily communicate with your digital assistant without issue. There are many potential ways that M could be used that are getting people excited. With the combination of human and AI input, the possibilities are endless. There are likely to be plenty of business applications and ways that Facebook will be able to monetize M as well. Though M has not been fully rolled out yet, it has begun open testing with a select number of users in the Bay Area.