In Social Bookmarking, Social Media, Social Networking, Web 2.0 | No comment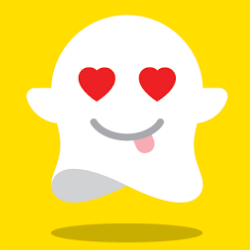 Some could argue that 2014 has been a bit of a rough year for Snapchat. Though this is the year that Snapchat was monetized for the first time, the ephemeral social media app ran into a variety of snags. In one instance, third-party apps allowed many photos taken with Snapchat to be saved and eventually exposed, in an event known as 'The Snappening.' However, Snapchat has proven this year that they are willing to change and alter their interface to provide a better experience for its users. In reaction to The Snappening, Snapchat added a function that allowed users to see if another app was saving pictures from Snapchat.
Another hurdle for Snapchat occurred when the Sony Pictures hack organized by North Korea led to a variety of Snapchat company secrets being exposed. These leaked emails had a number of early reveals to the public about what Snapchat will be working on in the future. One that stands out in particular would have to be the fact that Snapchat has met with Sony Music Entertainment in an attempt to bring a music service to the Snapchat platform, an interesting move that is definitely different from the norm for Snapchat.
Though some of Snapchat's recent announcements and information reveals have been reactionary, Snapchat has found plenty of other ways to upgrade their service in the past few months. In November, Snapchat launched Snapcash, a feature that allows friends to send money to one another via debit card. They also opened up their Geofilters tool to the public a few weeks ago, which allows users to submit artwork that will appear as a geo-targeted filter in Snapchat photos. With these recent developments, one can only expect that Snapchat will continue to expand in the future.