In Blogging News, Company News | No comment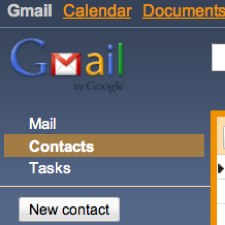 Today, Google unveiled a brand-new system designed to simplify two key functions for Gmail users: overall contact management and keeping these contacts consistent with the rest of Gmail.
Such a roll out couldn't have surfaced a minute too soon as animosity among Google's users has been brewing worldwide in response to multiple disappointing oversights by the social network. Most notably, a formal letter to Google orchestrated by 10 nations to express deep concern about the lack of privacy regulations in the company's recent debut of Google Buzz.
Now, more than ever, Google fans are craving a little reassurance about why they've pledged their cyber loyalty to the enterprise. And now, thanks to Google's Gmail enhancement, supporters can rest assured – for the meantime – that the network is powering through their obstacles to provide a better overall Google experience.
Gmail members can now look forward to new features that include:
• Keyboard shortcuts that mirror Gmail's keyboard shortcuts
• Sort by last name filter
• Faster editing options
• Autosaving
• Custom labels