By Andrew S In Social Bookmarking, Social Media, Social Media News Brief, Social Networking, Web 2.0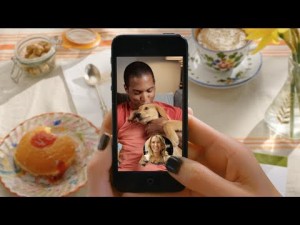 As older social networks such as Facebook and Twitter have been updating their functionality to keep up with the times, newer social networks like Snapchat are adding new features in order to stay ahead of the game. In an effort to consolidate a large number of useful features into one mobile application, Snapchat announced today that its platform will now include live video chat and ephemeral messaging options, putting it in direct competition with other apps, without damaging the integrity of Snapchat's original purpose.
In order to use these new functions, a Snapchat user simply must swipe right from the main camera screen, which will lead to their list of friends. From there, messaging and video calls can be made. One of the biggest draws to Snapchat is that pictures sent via the mobile app are ephemeral, meaning that they appear for a temporary amount of time before deleting themselves. Keeping in tune with this, the messages are also ephemeral and are erased after they are viewed.
Snapchat announced these updates by sending out a Snapchat message to all of its users, featuring a video that showed the messaging and video chat functions in action. There have been applications that featured ephemeral messaging that have been released to varying degrees of success, such as Ansa, but Snapchat's ever-increasing popularity makes it quite likely that these new additions to the application will result in a purge of its rivals, or at the very least, will force its new rivals to implement additional features to their own mobile apps.