By Andrew S In Search News, Social Bookmarking, Social Media, Social Media News Brief, Social Networking, Web 2.0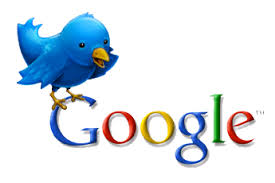 One of the best ways for social networks to move up in the world is to pair themselves with the major search engines. Many of the larger social networks have some kind of history working with Google or Bing in different capacities. This is something that Twitter has recently been doing, as new features have been announced that directly implement aspects of these search engines. When it comes to Bing, Twitter has paired up with the search engine for translation reasons.
On the Twitter website, as well as in the mobile apps, users can now easily translate any tweet in a foreign language to the user's default language. Though the translation tool is not perfect, it's still a step up from not being able to read foreign tweets at all. Bing is not the only search engine that Twitter has found themselves recently pairing with, however. There has also been a deal made between Twitter and Google, which will ultimately allow tweets to appear in Google searches.
Yahoo and Bing already offer the ability to show tweets in their searches, but this will allow Google to have the same benefits. Twitter and Google had an agreement that was similar to this in 2009, but it was discontinued in 2011, around the same time that Google Plus launched. Google pairing themselves up with Twitter again may be yet another sign that they're gradually removing support from Google Plus, which has been circling the drain for a while now.