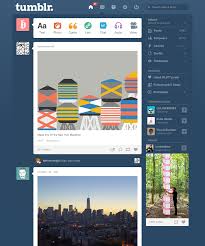 By Nyasha Jernigan In Social Media, Social Media News Brief, Social Networking, Web 2.0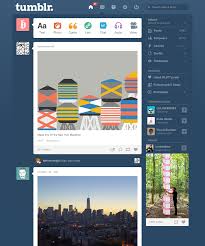 In that battle for the social media industry, some companies are gaining users while others are having difficulties. Recent articles have highlighted Tumblr and looked at the way its numbers have lagged behind competitors. Many have speculated what Tumblr might be doing wrong and what might be able to turn things around.
Ever since Tumblr was launched in 2007, business owners and personal users have discovered the site and have used it to share images with friends or customers. While the site no doubt has its benefits, many worry that the website is not gaining users as quickly as its direct competitors. When you look at the rate in which the company has gained new users, it is easy to see that the number of new users is starting to slow significantly. This plateau signals problems for the social media website.
The clear focus of Tumblr and the owners of the company is on finding the problem and fixing it. For many, it seems that the flexibility of other websites may be part of the problem. Since Tumblr has a very limited way in which users are able to share content, it is possible that users may be less interested in this website. Tumblr is attempting to fix the potential problem by allowing users to start sharing videos and GIFs as well as adding a messaging aspect to the website.
Another problem many point to is the fact that this social media site does not cater to mobile users in the same way as Facebook, Instagram, and Twitter. These social media sites have constructed applications that not only make the sites easy to use on a mobile phone, but actually encourage mobile users to participate and share in unique ways. Facebook extended their own mobile app recently by allowing live videos broadcasted via cell phone.
What Tumblr must do from here is find a way in which they can change the company in meaningful ways to make it more attractive. With a low number of new users currently, they should be looking at options to attract more business owners and personal users to the website to communicate in unique ways. It is possible that Tumblr, like Twitter, can expand the way that people use their social media site to help make it more relevant to a larger number of people.