By Kyle Aevermann In Social Media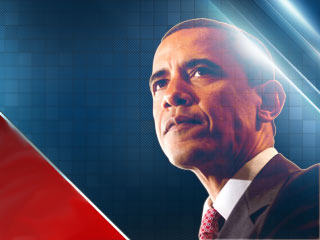 It's not really news that President Obama is for social media, since many say his presence on social media helped him get to the White House.  And although he maybe for it, he's still just learning how to use it.  Last week, when the President visited the Red Cross headquarters to learn what they were doing in effort to help Haiti, the President hit the Twitter 'submit' button for the very first time.  Although he has his own Twitter account, he's never actually personally used it.
Tonight, President Obama is expected to give his first State of the Union address to the nation.  And for the first time ever, social media has already begun to play a role in the president's State of the Union speech.  First the Rethink Afghanistan organization has started a widespread war protest on the White House's Facebook page.  What started as an effort to obtains 20,000 signatures on Rethink Afghanistan's website, moved to the social media world after they had reached their goal. 
Several hundred protesters posted this message onto the White House's Facebook Page:
"President Obama, I am one of more than 20,000 signers of this petition from Rethink Afghanistan: 'In your State of the Union address on January 27, 2010, I want you to provide a concrete exit strategy for our troops in Afghanistan that begins no later than July 2011 and which completes a withdrawal of combat troops no later than July 1, 2012.' Petition: http://bit.ly/7romlW"
The organization plans to air the anti-war documentary Cost of War, on their own Facebook page, tonight at 7:15 pm EST.  The filmmaker Robert Greenwald will also answer questions before the President's State of the Union Speech, which will both also air on their Facebook page, via UStream.
It's great that social media can be interactive so that anyone can participate and voice their concerns.  One of the greatest ways to express yourself is of course through video on YouTube.  Luckily, for the first time ever, our questions will get to President Obama, and he will answer them.  YouTube announced both Tuesday & Wednesday that they will air the State of the Union Speech live on Citizentube, the citizen journalism page of YouTube.  During and after the speech, users can submit their questions via text or video (what YouTube prefers, obviously) to the site.  Over the next few days, YouTubers alike can vote on their favorite questions and next week, the social media site will share these videos with the President for an exclusive one-on-one interview with the American people.  Obama has agreed to answer a number of the follow up questions personally.  This is the first time in American history that a President will answer follow up questions from the people themselves. 
YouTube is hoping that this will help spark interest and discussion amoung American's.