By Kyle Aevermann In Social Media, Social Networking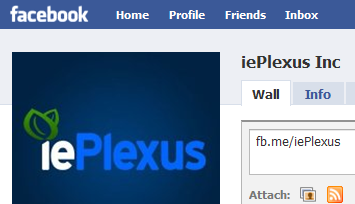 URL shorteners have been extremely helpful within the past year or so.  With the use of micro-blogging sites like Twitter, which limits you to 140 character, the use of site shortening services have seen an increase in traffic. 
Today, Facebook users have noticed that the social networking site has come up with its own shortening service.  Known as fb.me, users will now see this to help shorten links they post on the site.  A simple search on Twitter shows that many have already started using the new service.  An example, if you type "fb.me/iePlexus" you'll be automatically taken to iePlexus' Facebook Fan Page.  
While in the middle of writing about Facebook's new feature, Google also announced they have created their own shortener, Goo.gl.  In a blog post early this afternoon, the company says while they are excited for the launch, the service will only be available through the Google Toolbar and FeedBurner. However, it looks like Google wants to eventually open the service up to everyone. 
It should be neat to see how both these services succeed.  However, if companies like Facebook & Google are creating their own shortening services, exclusive site shorteners like tinyurl& bit.ly could no longer exist.