By Kyle Aevermann In Blogging News, Industry News, Search News, Viral Marketing, Web 2.0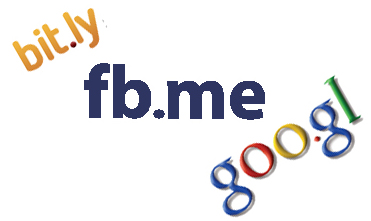 Yesterday was a big day for Facebook & Google, as they both announced they were releasing their own shortening services.  As I mentioned in yesterday's post this creates some major competition for exclusive shortening service websites like bit.ly and tinyurl.com.  While that remains true, bit.ly is fighting back in a major way.
In a blog post released Monday evening, the company announced bit.ly Pro account.  While it may not seem like such a big deal, it's what the account offers which is going to attract a lot of businesses and bloggers. 
"As part of our initial beta program, we're making custom URLs available to a limited number of large and medium-sized Web publishers and bloggers," says the blog.
Yes, custom URLs.  Currently 23 corporations are part of the beta testing which include, AOL, Associated Content, Bing,  The Daily Telegraph, foursquare, The Huffington Post, MTV Networks, The New York Times, The Onion, & TechCrunch, along with blogger Baratunde Thurston.
Making personalized URLs is a great tool to have, because you'll know where the link is going to take you, and you won't have to worry about the link being attached with a virus.  Two weeks ago, bit.ly promised to help make the internet a safer place, and with this feature, it's definitely on the right track.  You could sppm see iePlexus links on Twitter, which currently uses bit.ly, turn into something like 'iep.xs' or something similar.  The company is looking for others to test the feature and if you are interested in participating, you are asked to fill out a form and bit.ly will contact you when they are ready to roll out another batch of customized URLs.