By Andrew S In Social Bookmarking, Social Media, Social Networking, Web 2.0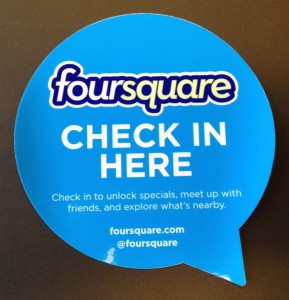 Foursquare originated in 2009 as a social network that allowed its users to 'check in' to different locations. Whoever checked in to a location the most would be deemed the 'Mayor' of that location and some stores, restaurants, and bars would even offer bonuses to the Foursquare Mayor of the location. Users could earn badges based on the types of venues they were checking in to and could compare their scores with fellow Foursquare users, as well as find out where their friends were currently hanging out at. Initially, Foursquare was quite a popular service, but its popularity began to dwindle after other social networks like Facebook introduced their own 'check in' feature.
In an effort to remain relevant, the creators of Foursquare began to alter the model of the social network. Some people indicated that the alterations made to Foursquare appeared to emulate some of the features of Yelp, in that Foursquare began to shift its focus towards recommending locations to users that they might like based on the ones they most frequently checked in at.
Foursquare has attempted to make other attempts to stay relevant by adding new features that its creators believe that the social network's users will find interesting. For instance, since the hype surrounding mayorships and badges is no longer what it used to be, Foursquare now alerts people with encouraging messages – such as statements regarding checking in at the gym a certain number of days in a row – that can be shared to other social networks like Facebook and Twitter. Another feature added was the Foursquare Time Machine, a visualization of one's check-ins that allows Foursquare users to view a map of all the places they have checked in before and all the places they should visit next.
Though Foursquare may not be as popular as it once was, the social network still contains a lot of information that some people (and some companies) might find relevant. In particular, Yahoo appears to be expressing interest in the location data offered by Foursquare, in regards to using it for search results, content, and ads based on where a user currently is or the locations they have checked in to in the past. Though no official merger has yet occurred, Yahoo and Foursquare have been in talks for a partnership as of August.