By Kris Themstrup In Company News, Testimonials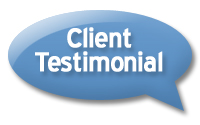 Wow I am very humbled by all of everyone's hard work and commitment at iePlexus. Looking forward to buying every one a cup of "your choice" beverage in the near future to say a proper thanks.
Thank You.
Always in Health and Happiness;
Best Regards,
Roy
Thank you for emailing me about my recent blog. I look forward to speaking with you soon. I am so pleased with iePlexus. All of you
are wonderful to work with. You communicate regularly and your care for the customers really shows.
Thank you,
Tonya
*NOTE: Please do not contact any clients without prior written authorization from iePlexus. Thank you.