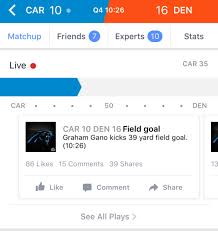 By Nyasha Jernigan In Social Media, Social Media News Brief, Social Networking, Web 2.0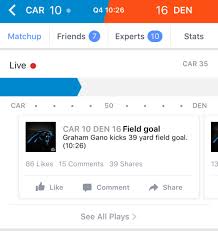 Facebook Sports Stadium met its first real test in making it easy to live stream important sports events last Sunday. When the Super Bowl came on, many were ready to test out the newly launched Sports Stadium portion of Facebook. These same people were soon disappointed as the new feature lagged on live updates and wasn't able to keep up with the game at all.
When Facebook launched Sports Stadium in January, the plan was to use this feature as something that would compete well with Twitter during live events. For their first match up, Twitter emerged the clear winner since Facebook's new feature was unable to keep up with the level of people using it. In some cases, updates were delayed by several minutes or didn't show up at all. Some people complained, on Twitter no less, about Facebook's problems with their Sports Stadium feature.
With the numbers in after the game, it was clear that an overwhelmingly larger number of people took to Twitter to discuss the game rather than Facebook. Numbers showed that Facebook had even lower numbers of people talking about the Super Bowl than they had the previous year dropping from 65 million people to 60 million people. From this alone, it is clear that Facebook's Sports Stadium was underwhelming. The numbers are problematic to Facebook, especially as they try to attract advertisers for Super Bowl LI.
Despite all of the problems that Facebook's Sports Stadium had initially, they were able to turn things around during the second half of the football game so that updates actually started flowing as they were meant to. Of course, this was too late for many of the people who had already given up in favor of Twitter as their second screen to watch for information about the game.
It is clear from the initial problems that Facebook experienced with their new feature that there are still some tweaks that need to be made to it. No doubt, they will work to repair these problems before the next big game. Hopefully, they will be able to figure out how to handle the levels of visitors heading for the site to prevent the same issues from happening again. Once the feature actually works, it will be easier to see if it can be used to beat out Twitter for live streaming.