By Jamie Galvin In Customer Spotlights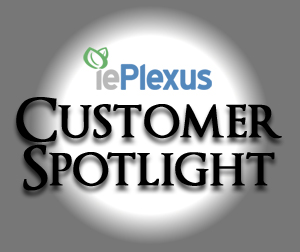 One in 58 men and women will be diagnosed with melanoma – the most aggressive, and often deadly, form of skin cancer – during their lifetime, according to the American Melanoma Foundation.
While such a dismaying statistic is a blindsiding truth to many, Andrea Licata-Bernath knows about the dangers of melanoma all too well.
A longtime resident of the sunshine state, she became an avid tanner – soaking up the luminous Floridian rays – at the early age of 15. Regular trips to the tanning bed soon followed, almost replacing her outdoor sunbathing by a three-to-one ratio, as she discovered the convenience and nearly instant results it produced.
After years of excessive exposure to ultraviolet rays, the consequences that awaited Licata-Bernath were grim. Her persistent efforts to maintain a deep glow evolved into a stage-three melanoma, which required immediate surgery at a cancer specialty hospital. Posterior to a four-and-a-half hour procedure that removed 42 lymph nods, she was fortunate to fully recover.
 "I wouldn't dare set foot in a tanning bed after my life-changing surgery, but my desire for a glowing complexion hadn't faded," she explained.
Throughout the next several years Licata-Bernath volunteered herself as a guinea pig, so to speak, as she searched for the ultimate tanning alternative; lotions, creams and sprays, she tried it all. Finally, her quest came to a victorious end after sampling the spray-tan products developed by Norvell Tanning.
"Sunless tanning is the only way to retain that deep, gorgeous glow without putting your health at risk; it also provides anti-aging benefits as the sun depletes our skin of nutrients and causes wrinkles," Licata-Bernath said. "There's never been an adverse reaction to the millions of spray tans that have been performed, which is something that can't be said for other tanning methods."
Today, Licata-Bernath – in partnership with Chris Bernath – has taken a proactive stance to promote tanning alternatives to sun-seekers worldwide. With more than one million cases of skin cancer diagnosed in the United States every year, they established an online platform, www.ArtesianTan.com, to distribute a variety of sunless tanning options.
Their product line includes tanning products produced by Norvell Tanning as well as a handful of original, Artesian blends of spray-tanning solutions. With a leading client base of salon owners, spray tan companies and mobile spray tan businesses – however, individual customers are always welcome – they also travel the nation to properly train sprayers.
"We had witnessed some success, but were really looking to reach that next level of prosperity. So we sought the help of iePlexus and we've learned a tremendous amount," Licata-Bernath said.
The duo developed an interactive blog, www.SprayTanningSolutionInfo.com, in partnership with iePlexus to promote awareness about the risks of excessive sun exposure and tanning, which also provides sunless tanning product information and solutions.
"It's (the blog) given me the opportunity to spread my message, which is my favorite part of my job," Licata-Bernath said.
The activity on our site grew over night, she explained; we now have clients in all 50 states and have even made shipments to Ireland, Spain and Canada.
Overjoyed by her monumental success – a good fortune she notes couldn't have been accomplished without iePlexus – Licata-Bernath offers this advice to other Web entrepreneurs: Get involved with blogs right away and get support; you'll reap the benefits tenfold!