By Kris Themstrup In Industry News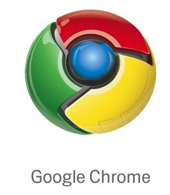 It wasn't a quiet Labor Day over at Microsoft, that's for sure. Online sources began reporting early today that Google would be releasing a new browser, dubbed Google Chrome to directly compete with Microsoft's Internet Explorer. The download will be available tomorrow in as many as 100 countries worldwide. The Google Blog officially announced the launch today at 2:10pm PST.
Chrome is an open-source browser running on WebKit, the same engine that powers Apple's Safari and Google's own Android mobile platform. WebKit is known for its speed, reliability and smart memory usage. Because many online applications are being run in browsers, Google is tailoring Chrome to that market specifically. Obviously, this is a direct attempt to garner some of Microsoft's share of the browser market, of which they currently have a 74% hold, with second-place Firefox at 18% and Apple's Safari at 6%.

For more information on Google Chrome, here's the summary of the release, along with some of the features, and the official Google blog post on the subject.