By Jamie Galvin In Customer Spotlights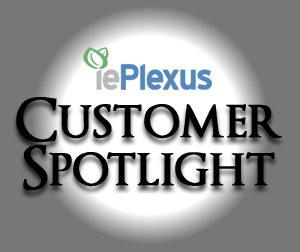 It grows naturally. Deposits of white clay, waiting to be unearthed, are scattered throughout the lands of Boleslawiec, Poland, a tiny town just outside the German border. And from this malleable substance, a magnificent array of stoneware is crafted by the locals.
More commonly referred to as pottery, it was the brilliant vibrancy and intricate design of these handmade kitchen creations that attracted Kiki Nohmer – along with a handful of other military wives – to cross into Poland. While stationed in Germany for five years (then two more in Belgium) with her husband, who was an active solider in the United States Army, she made frequent expeditions to Boleslawiec.
Delighted by the delicate appearance of the stoneware, which was in fact crafted to maintain the utmost durability, Nohmer recognized that such quality wasn't available back in the States, or any other European country, and decided to ship it back home. Then, in partnership with her sister-in-law, who resided in the U.S., Nohmer began to distribute the pottery through a mall kiosk in 1998 – and that's how it all began.
Next came the wholesale market; then in 2001 when she returned back to the States, Nohmer took over as sole proprietor of the business and began to develop an online counterpart with the launch of www.EuroPottery.com. However, with a growing popularity of e-commerce worldwide, she soon realized that her online competition was fierce.
In May 2009, Nohmer sought the help of iePlexus to increase her Internet sales, which at the time were trialing behind her success in the retail and wholesale markets. She was determined to revamp her Web site, which had become the most underdeveloped aspect of her business, with the most advanced marketing features available.
"They (iePlexus) taught me what blogging was and why it's beneficial. We worked together to improve my rankings, which attracted many online shoppers who were already browsing the Internet for a similar product," Nohmer said.
We received more orders this past December and experienced more activity throughout 2009 than ever before, she explained; overall our sales increased by one-third. Additionally, Nohmer noted that the entire process with iePlexus was very user-friendly.
"The people I worked with during my training sessions outlined everything in a step-by-step process, which was a great help because I've never been computer savvy," she said.
Now with a confident online presence – especially with the addition of her blog (www.PolishPotteryChatter.com) – Nohmer has more time to focus on the simple pleasures of her business, which she insists are her favorite. Unpacking the shipments of new stoneware feels just like Christmas, she explained. Each pattern holds its own beauty; even within the same configuration, a design can appear so different from a mug to a fluted bowl.
It's no surprise that Nohmer holds a deep admiration for the diversity of the eye-popping designs used in the creation of the stoneware; after all, she is an active participant in the design process for about 25 percent of her company's patterns.
With the highest volume of distribution in place settings, among her entire inventory, Nohmer noted that she anticipates the hopeful introduction of Polish-pattern-inspired kitchen accessories – like oven mitts, aprons and tea towels – to bring great success. Visit the Web site for more details.