By Kris Themstrup In E-commerce Basics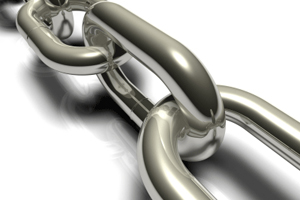 When it comes to gaining search engine exposure, the amount and value of the incoming links to your website is a determining factor when you're measured against your competitors. We all know that search engines use this statistic as part of their ranking algorithm, most notably so with Google and its infamous PageRank Technology, which measures the importance of your web page based largely on certain linking criteria. But often ignored is the second benefit of these external links, company credibility. It's obvious both exposure and credibility are important to the success of an online business, so let's explore some of the why, where and how to create these external links.

External links have long been sought after from website marketers. Before the techniques we use today were developed, online business owners would routinely trade links with other websites in hopes of achieving greater ranking in the engines. Software, directories and forums were developed that specialized in these link exchanges, touting the benefits of joining their program and connecting websites. Although still in practice today, it was quickly discovered that these link exchange programs didn't benefit a website in terms of traffic or ranking as much as it was thought. The engines had updated their algorithms to devalue the practice, noting the little value to the internet community these programs provided. So what next? Linking was still a fundamental practice, but now had to be earned. The solution? Get listed in relevant directories for your industry and location, exchange links with high value sites, start social media campaigns that include social bookmarking, and finally, create valuable content – encourage other website owners to link to your site based on the fact that users would like that information. Basically, practice quality linking that the engines had originally intended.
There's more to the formula than just ranking. An experienced marketer or business owner will be the first to comment that exposure and ranking is not enough to start the potential for commerce, a business needs an identity that will convey credibility, reliability and trustworthiness. Otherwise, the choices out there make it easy for the consumer to move on if they aren't satisfied that their money will be well-spent. Linking certainly falls into this category, in that research done on a company should reveal and instill the kind of confidence a buyer needs to feel good about that purchase, and finding the company in question to be transparent definitely helps. Directories and the like are great examples of places a business should include when developing this identity. In addition to external linking, it's important to establish a comprehensive online presence. This includes managing a social media campaign, utilizing a business blog and press release,  essentially ensuring you're everywhere that potential customer may be looking.
Where do we start? Take a look at some examples below of where iePlexus is listed to get an idea. The majority of these sites are directories or similar, basically large, editable sites that allow input of company data by the owner for listing purposes.
For more information on building exposure and credibility by utilizing techniques like external linking and Web 2.0 marketing, visit iePlexus.com.