By Kris Themstrup In Testimonials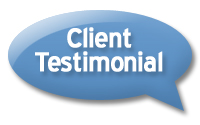 Before joining iePlexus my website was just dragging along, not making any money.  Because of their coaching and blog creation, the website is now turning a profit.  I had revenue in the 1st 3 months with them, greater then all of last year….and it continues to grow.  I am close to opening a second site with them.  They will show you how to take full advantage of your keywords and guide you to successful blog writing.  I am very happy with the work that they have done for me. I can fully recommend their service.
Regards,
Mike Worthley
www.helpyourautisticchild.com
www.helpyourautisticchildblog.com
I am really happy with iePlexus. Everyone has been very helpful. Thanks again.
Barbara
www.mypetpleasures.com
www.uniquepetproductsblog.com
*NOTE: Please do not contact any clients without prior written authorization from iePlexus. Thank you.