By Andrew S In Social Bookmarking, Social Media, Social Networking, Web 2.0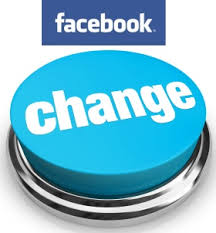 Social media is always changing and with Facebook being the biggest social network in the world, it's no surprise that they're constantly looking to find ways to change things up for their users. Sometimes this comes in the form of a new feature, a layout change, or even a side project that their users will be able to enjoy. Recently, Facebook has been going through a number of changes and they have also been testing out plenty of new features that may be rolled out in the coming months. They have even removed old features that people weren't using to eliminate the clutter; Facebook recently discontinued the Facebook Gifts service, which allowed users to buy gift cards for one another.
Though many Facebook updates obviously improve the site, not every change to Facebook is well-received. Most recently, word came out that the social network was testing out a 'Satire' label for stories from The Onion and similar websites. Some argue that this somewhat defeats the purpose of the satire and insults the intelligence of Facebook users, but considering how common it is for Facebook users to share satirical posts while thinking the statements are real, it's not impossible to understand.
Facebook is looking to test out some other new features as well. In particular, they're looking into adding a couple of separate apps to the Facebook repertoire. One of these is FB@Work, which is Facebook's attempt at building an at-work version of Facebook, which can be used in the office to communicate with one another. Their intention is to make a network for employees that allows them to easily communicate and plan without being distracted by the typical features of Facebook.
On top of that, Facebook is also looking to launch a more private version of Facebook, which can be used to share things between very small groups of people. This potential application is currently codenamed 'Moments' and is intended for sharing intimate moments with one's closest friends and family, rather than sharing these moments to hundreds of acquaintances on one's News Feed in Facebook. While Groups in Facebook already somewhat serve this function, a separate app may still help to separate what's important from the rest of the clutter of Facebook.