In Social Bookmarking, Social Media, Social Media News Brief, Social Networking, Web 2.0 | No comment
An odd trend i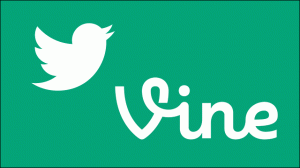 n recent years with social networks is to base new social networking ideas off of existing ones. For instance, when MySpace relaunched as Myspace, it was immediately compared to other social networks, referred to as LinkedIn for musicians with a layout resembling Pinterest. With the large amount of major social networks that are prevalent in this day and age, it's tough not compare new services to the old ones, especially considering how often multiple social networks do the same thing (see Facebook and Google Plus or Facebook Poke and Snapchat, as have been discussed in previous blog posts).
The newest popular venture into social networking is Vine, which of course is already being referred to as 'the Instagram of video'. The new social network was launched by Twitter last Thursday and it allows its users to post six-second video clips without sound that operate similarly to animated GIFs. The social network has simple connectivity to smartphones and the Vine mobile app operates quite easily; all one has to do is touch the screen to record and let go to stop.
This isn't the first time that something has been pitched as 'the Instagram of video,' as networks such as Viddy, Color, Socialcam, and Cinegram – which was seeing a recent surge in popularity until Vine was launched – have tried to do the same thing. Yet tech critics are skeptical that Vine is going to become the same kind of social phenomenon that Instagram has become. For one, part of the appeal of Instagram is its ability to shift pictures into looking more interesting, as if a photo taken with a cameraphone was taken by someone with an actual camera and photography skills. Vine simply records video, removes the sound, and makes it easy to share.
The fact that Vine has Twitter behind it is going to be positive for it in the long run, but that's only if Vine actually manages to catch on in the first place. One common problem with these video social networks – and a similar one that Snapchat and other networks have faced recently – is the posting of lewd and pornographic content. Because of the enormous amount of user-generated pornographic content that has already been posted on Vine, the mobile app was recently removed from the 'Editor's Choice' section in the iPhone App Store.
Vine's removal from the metaphorical front page of the iPhone does not bode well for it and neither does the fact that many offensive comments are already being posted in response to video posts on the service. Vine is already doing what it can to reduce pornographic content labeled with obvious hashtags, but posts about violence, urination, and other potentially offensive material are often harder to track down, and if they aren't technically violating the terms of use, it's hard to say what the moderators of Vine can even do about it. The 'Instagram of video'? Maybe not so much.