In Social Bookmarking, Social Media, Social Media News Brief, Social Networking, Web 2.0 | No comment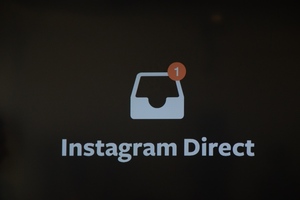 Instagram's most recent update has included the launch of a private picture messaging system that is being referred to as Instagram Direct. The service allows Instagram users to send each other private messages that can include photos or videos; this contrasts Instagram's previous features, which only allowed the public posting of photos and videos to a user's profile. Instagram Direct allows for special messages and private photos to be sent to up to 15 people at once.
It was truly no surprise that Instagram launched Instagram Direct this month, as there had been rumors regarding a direct messaging service for quite some time. It seemed like the obvious step that Instagram needed to take to become a more effective social network. Facebook, the parent company of Instagram, tried out a postcard service last year that would allow users to send paper prints of photos to their friends; the service never generated much interest and was quickly shut down. Physical printing and sharing was not what users wanted; they were simply looking for private messaging.
Though it was generally agreed upon that Instagram needed Instagram Direct in order to further evolve, responses to the new service have been lukewarm. One of the primary issues with Instagram Direct is that it does not do very much to separate itself from competing social networks and messaging apps such as the features available through Snapchat and Twitter.
Considering Facebook tried and failed to purchase Snapchat earlier this year, their foray into private picture messaging is going to inevitably be compared to Snapchat and Instagram Direct needs to do a little bit more to separate itself from the herd. It has been stressed, however, that the feature is currently in its earliest stages, so it remains to be seen if there will be new features revealed that may allow Instagram Direct to make a name for itself.