In Social Bookmarking, Social Media, Social Media News Brief, Social Networking, Web 2.0 | No comment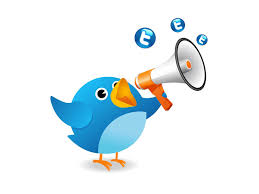 Yesterday, Twitter announced that it was launching a few new features related to its image sharing abilities. These new changes will allow Twitter users to tag other Twitter users in photos, something that social networks such as Facebook and Instagram have allowed for a long time. Up to ten people can be tagged in a photo on Twitter; this is useful for Twitter users who previously had to use some of their 140 characters to mention other Twitter users in their posts. Now, Twitter users can mention their friends and link them to images without having to shorten the accompanying tweets.
In addition to the ability to tag multiple users in Twitter image posts without using any characters, Twitter has also enhanced their photo sharing abilities by allowing users to share up to four photos in one tweet; these additional images will also not affect the character limit, and tweets will still be able to contain 140 characters in full, removing any user tags or additional photo links from the equation.
Though it's obvious to see how these new updates to Twitter's interface could be useful, some critics are not responding well to the updated features. The updates to Twitter have been compared to Facebook, and some say that this is pulling away from what Twitter is meant to represent. Many people like that Twitter is a very different social network than Facebook and enjoy the minimalism that Twitter represents by offering only 140 characters to work with when it comes to each tweet.
By adding in ways to offer more photos and more tags for friends, these critics believe that Twitter is transforming to fit standards that have been established by Facebook, and though this might be the best move for Twitter when it comes to evolving with the times, it may alienate some Twitter users who use the social network as a means of getting away from Facebook.