In Blogging News, Company News, Customer Spotlights | No comment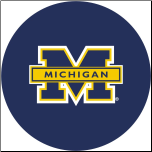 Two weeks – that's all the time it took for Cindy and Jerry Jackson to witness a booming success with their web business after signing up with iePlexus.
"Right away we noticed an increased and steady flow of traffic to our website and, by the end of the first two weeks, our sales had nearly quadrupled," Cindy recalls.
In June 2008 the couple embarked upon their enterprise, www.BreezeByYou.com, and was just staying afloat with an average of three sales per day. Now, with the professional support of iePlexus, the business averages 10 to 12 sales daily.
"I've already burned up one printer, and am almost through another, with all the orders I receive. My drop-shipper even struggled to keep up with my order requests; they had to hire more help just to maintain our commissions," she said.