In Industry News, Social Bookmarking, Social Media, Social Media News Brief, Social Networking, Web 2.0 | No comment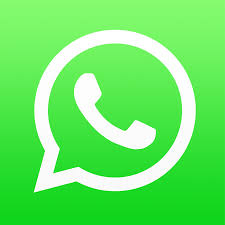 WhatsApp is an instant messaging app for smartphones that has been getting enormously popular in recent months, becoming the most popular messaging app for mobile devices; it works best as a messaging service that can send messages between phones internationally and allows for users to send text, images, audio, and video messages to one another. Some have stated that WhatsApp is doing for text messaging what Skype did to phone calls on landlines, in that it is totally revolutionizing the process.
Thus, it is unsurprising that a major company like Facebook took notice of WhatsApp, considering WhatsApp already had over 450 million users and was adding an additional million users every day at the time of the purchase, a number which is already increasing. With a growth rate that impeccable and a service that is extremely useful, Facebook leapt on the opportunity to purchase WhatsApp last week, by paying a whopping $19 billion to the employees of WhatsApp: $4 billion in cash, $12 billion in stock, and another $3 billion in stock grants that will be paid out if WhatsApp's founders and staff remain employed by Facebook for four years.
Facebook has a tendency to always be growing, expanding, and changing with the market. The acquisition of WhatsApp is no different. Just like Facebook has continued to expand its other properties such as Instagram, they already have big plans for how to further enhance WhatsApp. Their first announcement has been that WhatsApp will be adding voice calls to its messaging service, putting it in competition with Skype and even mobile carriers.
There has been additional speculation about what Facebook will be doing with WhatsApp in the coming months. Though WhatsApp will continue to operate independently, it is likely that Facebook will do a lot of what it did for Instagram. The growth of WhatsApp and its user base is something that Facebook will likely focus on, as well as recruiting new employees from other companies and making design and coding changes to make WhatsApp better and more efficient.