In Social Media, Social Media News Brief, Social Networking, Web 2.0 | No comment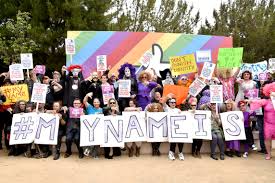 For a while now, the real name policy on Facebook has come under fire for causing certain people to be removed from its site solely because they don't use what would be considered their legal or "authentic" name. Many people believe that there are plenty of valid reasons that people might not be using a legal name which do not merit their removal from the site. Under the current policy, if people are reported as not using a legal name, then they have to show legal documentation that the name is valid. Critics of the policy state that this policy is discriminatory against certain groups of people.
In response to a published letter about the problem, Facebook has announced that they are going to begin testing some changes to the policy that will keep it from being weaponized and used as a discriminatory measure. As the policy stands currently, many are criticizing the social media site for allowing their policy to continue. They claim that people are able to report those who they may not agree with to make it so that their page will be removed from the site. In many cases, this has led to transsexual individuals and drag queens being targeted by viewers of their pages. Facebook users complain that this damages the Facebook community and is unfair to those who may have controversial views to express.
After coming under criticism for the policy, Facebook has responded to the problem by starting to make changes to the policy. With the new changes in place, people who need to confirm their name with Facebook would not have to provide legal documentation of their name and could give context to explain why they are going by a different name than their legal one. This change to the policy would allow people to use the names that most people know them by whether these are their legal name or not. Another change would require Facebook users who flag others for having a fake name to explain why they decide to flag the profile. Facebook plans to start testing their changes starting in December.