In Industry News, Social Bookmarking, Social Media, Social Media News Brief, Social Networking, Web 2.0 | No comment
On Febr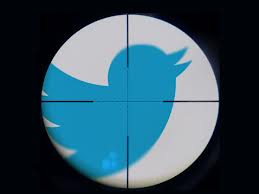 uary 1, Twitter let its users know in a blog post that the social network had been hacked and around 250,000 user accounts had had their information compromised. The hackers were reportedly able to access user names, passwords, and e-mail addresses, and those who were affected by this incident have been e-mailed by Twitter and instructed to reset their passwords to prevent any further tampering with their Twitter accounts. There had been evidence that there may had been a breach up to a week prior, but the company did not know the extent of the security snafu until the day it posted the announcement that the site had been hacked.
Considering Twitter boasts more than 200 million users, a compromise of 250,000 accounts is relatively a small percentage, but the company made sure to remind users of ways to help ensure that one's accounts wouldn't be compromised again in the future, such as using strong passwords, refraining from using the same password for multiple accounts, and disabling Java. The Twitter hack came only a few weeks after the New York Times and the Wall Street Journal were reportedly compromised by Chinese hackers, though Twitter did not suggest that their cyberassault was perpetrated by the same people.
Shocking social network users even further was the announcement on February 15 that stated that Facebook had been the victim of a 'sophisticated attack', which apparently had taken place in January when some Facebook employees visited a website that installed harmful malware on their computers. Again, the perpetrators are unknown and are not suggested to necessarily be related to the Chinese hackers that compromised the news websites or the hackers who had gotten through to Twitter. Also, unlike the Twitter hack, Facebook has reported that no user information such as e-mails or passwords was released in its attack.
With this many attacks on major websites and social networks, it's hard not to wonder how truly secure one's information is. Many websites have home addresses, phone numbers, and credit card information logged into databases, and clearly even the largest social networks are not immune to the effects of sophisticated hacking. While there haven't yet been any major incidents where massive amounts of information gathered from hacked websites and social networks were stolen and abused yet, it sure seems to be that things are pointing in that direction.
Considering how much trust is given to these websites and how much potentially damaging information these sites and social networks contain, the fear of being hacked in the future might be something worth worrying about. Facebook and Twitter, however, have made statements that they are working rigorously to prevent further compromises, Facebook stating that they are working with law enforcement officials and other people in the industry to help prevent future attacks.