In Social Bookmarking, Social Media, Social Media News Brief, Social Networking, Web 2.0 | No comment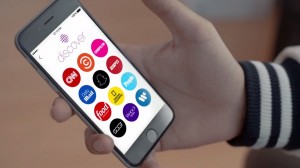 Snapchat has known for a long time that their platform could be monetized. That's why they turned down billions of dollars that were offered when Facebook attempted to purchase them. However, we hadn't seen many ways that Snapchat was actually pursuing these sorts of endeavors, apart from some occasional ads that have made their way into users' Snapchat apps. This week, however, things changed with the launch of Snapchat Discover, which will be offering content from brands such as CNN, ESPN, Comedy Central, and more.
Snapchat Discover will allow all sorts of different brands to deliver content to users and users can pick which brands they hope to see information from. These brands will be able to regularly launch their own ephemeral content for users to check out and Snapchat Discover will be regularly refreshed with new options for users to browse through. The featured brands will change from day to day. Snapchat Discover launched with CNN, Comedy Central, Cosmopolitan, Daily Mail, ESPN, Food Network, National Geographic, People, Vice, Yahoo News, and Warner Music Group, but these will change daily.
Snapchat is not requiring companies to pay to feature content on their app. The way that Snapchat Discover will work to generate money will be by selling ad space that runs alongside the content that is viewed through Snapchat Discover. For instance, CNN content appears alongside BMW ads, while Vice content shows up with ads for GrubHub. Snapchat Discover could be a real game-changer for the way different companies will be spreading information to their user base. Furthermore, being on Snapchat will allow these brands to expand their user base by offering content to a younger demographic, the group that most frequently uses Snapchat.