In Company News | No comment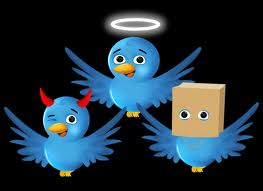 Social media is everywhere nowadays. It finds you in the morning during your commute to work, sneaking its way into a promotional radio announcement for concert tickets – learn more about this music spectacular via the station's Twitter account. It's embedded in the e-mail we read; Vanessa tagged a photo of you on Facebook and Nathan wrote on your wall. It's even incorporated into the TV programs we cherish – visit Fox.com/Glee to follow us on MySpace, check out video extras and learn more about the cast.
With each passing day, social media becomes more institutionalized within our culture, and our ability to separate social media from ordinary life becomes opaque and jaded. Such a transformation – social media into the norm of everyday life – also encourages the public to use social media as a gateway for sharing of every kind of information without thinking twice.
Below you'll find real-life examples of how society has embraced social media to portray the good, the bad and the ugly.