In Social Bookmarking, Social Media, Social Media News Brief, Social Networking, Web 2.0 | No comment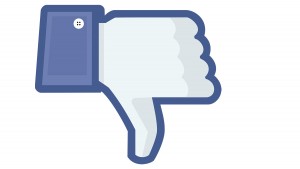 The Internet has been taken by storm after Facebook CEO Mark Zuckerberg's announcement that Facebook is working on a 'Dislike' button. The Dislike button is one of Facebook's most frequently requested features, likely because many other formats online (such as Reddit and Disqus) allow for a downvoting function to contrast the upvoting function that is equivalent to the Facebook 'Like' button. However, there are plenty of people who feel like a Dislike button would promote negativity, pettiness, and add to the existing problem of cyberbullying.
Most newswires seem split in their views; some believe that the Dislike button is a necessary feature that Facebook has been missing for years, while others believe that there is nothing good about the idea of a Dislike button. In either case, a lot of these newswires seem to be misinformed entirely about how this Dislike button is going to work. Mark Zuckerberg's announcement specifically mentioned that he doesn't want the Dislike button to be equivalent to Reddit's downvote; he wants this button to allow users to show empathy and express themselves in more ways than the Like button currently allows, saying "Not every moment is a good moment."
In reality, this upcoming Dislike button likely will not be as simple as a literal Dislike button. It's more likely to take the form of a 'Sorry' button or something similar to that. This way, users would be able to express their condolences in situations like death, loss of a job, or the end of a relationship. Though Zuckerberg specifically mentioned that the Dislike button was being worked on it, it likely will not appear in the form that many people are expecting. The new feature, however it may appear, is likely to be rolled out in the coming weeks.