In Social Bookmarking, Social Media, Social Media News Brief, Social Networking, Web 2.0 | No comment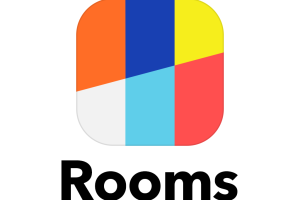 Facebook's adamant refusal to allow people to create profiles with pseudonyms or alternate names is what led them to coming under fire recently. As I've mentioned before, rival social network Ello reaped the benefits of this incident, pulling in Facebook users looking for a social network with no ads where they could use whatever name they felt comfortable with. Interestingly enough, Facebook responded in turn earlier this month with rumblings that they would be launching a mobile application of their own that would allow for anonymous chatting, seemingly against their own established policies.
With other social media apps already existing to serve this purpose like Secret and Whisper, as well as the fact that Facebook had recently come under fire for their refusal to allow pseudonyms on their primary social network, a number of news blogs were skeptical about Facebook's sudden half-baked changed of heart. What would draw new users in that they couldn't get from other applications? However, Facebook pushed forward and proved that these rumors were true last week with the launch of an app called Rooms.
Rooms intends to separate itself from other anonymous chatting apps by allowing users to set up discussion spaces regarding any topic. Text, photos, videos, and comments can be shared with others who are using Rooms, which doesn't require a Facebook account or even an email address. These Rooms can be shared using invitations that look like QR codes, requiring you to take a picture of the invitation, which will then allow you to sign into the Room. These invite codes can be posted anywhere online or shared privately and the creator of a Room has moderation controls.
Some media blogs continue to be skeptical about Facebook's first endeavor into anonymity, and not even because the launch of this app seems hypocritical in the wake of recent events. Gizmodo referred to Rooms as "unnecessarily complicated" in reference to the app's requirement of QR codes for invitations. They also acknowledged that Facebook hasn't had the best track record with their standalone apps (such as Slingshot), so it remains to be seen if Rooms will take off the way that Facebook wants it to.