In Industry News, Search News, Social Bookmarking, Social Media, Social Media News Brief, Social Networking, Web 2.0 | No comment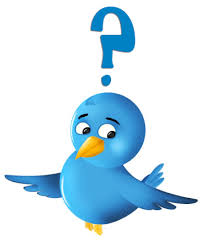 Recently Twitter has seen a whole host of changes both inside the company structure and on the website as a result of a massive drop in stock value. Investors started bailing because they were not seeing the level of growth that has been going on in other social media sites. With all of the changes being made to the platform and the people in charge of Twitter, one of the problems that many users are now experiencing is confusion due to way too many changes being made all at once.
In the last few months, there have been several major changes to Twitter as the social media site has been trying to redefine themselves. One main change was the order of the timeline with Twitter's new Moments which shows tweets tied to specific events and news stories. Another shift was from favorited tweets to "likes" much like Facebook. Rumor has it that the newest change will alter the character limit from the 140 character limit to a much higher number.
All of these changes have come as major shocks to experienced Twitter users who are accustomed to the old way that Twitter was organized. Some users have become less fond of the site since they suddenly find it confusing and difficult to use. The changes that have been made to Twitter thus far seem to be causing Twitter to lose some of what makes it Twitter. There isn't the same easy to use system as can be seen in other social media sites since Twitter keeps changing multiple parts of the website.
One of the big problems with this is that new users have trouble distinguishing between all of the different features. When they go on Twitter, it takes time to slowly learn how you are supposed to do almost anything. When they do something the wrong way, they receive corrections from other users that may further complicate the whole thing. Without being able to easily just use the site without looking up how to do every little thing, new users stop wanting to be users at all.
With the drop in stock prices it is clear that Twitter needs big changes and it has been getting them. The problem is that these changes are coming so fast and in such a confusing way that old users and new users are being dissuaded from being users at all. The many changes to at the executive level and within the website itself seems to be resulting in a confusing mess that is just too difficult for your average internet user to decipher. If Twitter can't get its social network on par with others like Facebook, there is no hope for the future of this social media network.