In Social Bookmarking, Social Media, Social Media News Brief, Social Networking, Web 2.0 | No comment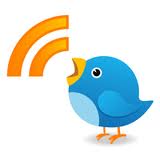 Twitter has long been working on ways to make their services better integrated towards societal wants and needs. About a year ago, Twitter launched a service called Lifeline in Japan, which allowed Japanese Twitter users to find out critical information about natural disasters or other moments of crisis, when other communications servers might be significantly more difficult to reach. For instance, Twitter users could find information about gas or electricity after an earthquake. Upon launching Lifeline in Japan, Twitter mentioned that they hoped to eventually expand these services across the world.
It seems that this time has come because Twitter has just announced the launch of Twitter Alerts, a service that will essentially expand the Lifeline service into other countries. Basically, the system allows a Twitter user to receive special alerts from designated emergency Twitter accounts that are run by government and non-government organizations, all with the intention to get important, accurate, and credible information out where it needs to be during emergencies and natural disasters.
Many national and international organizations have signed up for this new system to get important information out there. Some of these organizations include the American Red Cross, FEMA, the World Health Organization, and the Tokyo Metropolitan Police Department, among more than sixty others. Those using Twitter Alerts can select specific organizations that they wish to receive alerts from, so that they can get information that is relevant to their region.
Twitter Alerts will connect to the Twitter accounts of these major organizations, and they are allowed to mark certain tweets as 'alert tweets' so that they will be sent via text message to anyone subscribed to that account's Twitter Alerts. Currently, the focus of Twitter Alerts is on the United States, Japan, and South Korea, though Twitter has already stated plans to further expand the services and include more organizations from all around the world.