In Social Bookmarking, Social Media, Social Media News Brief, Social Networking, Web 2.0 | No comment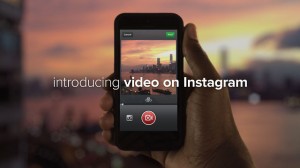 There was quite a bit of speculation going on back in June, where a number of reports were stating that Facebook was working on launching something big. In particular, all signs were pointing to a massive update to Facebook's subsidiary photo-sharing social network Instagram: this update would allow for video sharing on top of photo sharing, likely in response to Twitter's exceedingly popular Vine mobile application.
The speculation turned out to be correct when Video on Instagram was launched on June 20. Instagram's new video app allows for video clips from three to fifteen seconds long, a variety of video filters, and the ability to arrange clips together to create videos with more focus. Some media sources are saying that it's very similar to Twitter's Vine app, only with more features and a more intuitive interface. The application was launched simultaneously on iOS and Android, following shortly after Vine's recent release on Android.
Knowing that Video on Instagram was on the horizon, it is unsurprising that Twitter teased new Vine features on the day that Facebook's competing application was launched. The co-founders of Vine released some videos that showed off new features and enhancements to the user interface that will be coming soon to Vine. They intend to bring the ability to create and save drafts of videos before sharing them as well as standardized categories for videos instead of a primary focus on hashtags.
Regardless of Vine's new and improved interface, it is likely that Video on Instagram will give them a run for their money. At the very least, it is likely that the two competing social networks will be pushed to innovate more and introduce new, interesting features that separate themselves from one another and force users to make a choice about which they think is best when it comes to instantly sharing miniature videos.