In Testimonials | No comment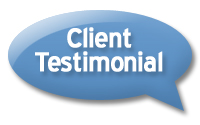 I can't thank you enough for your persistence in helping me to develop and market my web site so that it can finally be successful (and make money!). When I started out I was in the middle of nowhere, but with your help I've gotten all the way to the top of Google and the other search engines in record time. I've truly had some "holy smoke!" days after finding Domo Online all over the Internet. Now that you've brought me to the blog and press release phase of my web site development, I'm just having a great customer experience. All of your associates at iePlexus are doing a fabulous job getting my blog published to attract more visitors to my outboard motor oil store, and I feel like your technicians have done an excellent job prepping me for future blog text and editing.
I really look forward to the impact of the blog on my business. I'll keep you posted as we progress, and hope there are some more "holy smoke!" days to come!
Thanks for doing such a great job
Warren
DOMO-Online.com
OutboardMotorOilBlog.com
Press Release
Tracking Report
*NOTE: Please do not contact any clients without prior written authorization from iePlexus. Thank you.