In Social Bookmarking, Social Media, Social Media News Brief, Social Networking, Web 2.0 | No comment
I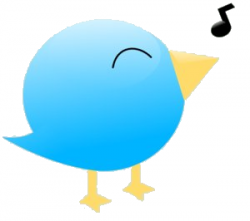 n recent months, Twitter has been pushing harder to expand their market and also to expand on the features that Twitter can provide for its users. The first instance of this would be Vine, the video-sharing mobile app that was launched in January. Thanks to a successful marketing campaign, Vine has become the most-used video-sharing application on the market, and Twitter has shown no signs of slowing down when it comes to additional expansions to their company.
Twitter's most recent acquisition is a software company known as We Are Hunted, which will likely be the first step towards Twitter's foray into music. We Are Hunted has developed a service that allows users to discover new music and provides a constant stream of music via a simple interface. It is likely the simplicity of We Are Hunted that has attracted Twitter to the company, considering Twitter's tendency to aim for simplicity, with their 140-character limit on tweets and Vine's 6-second limit on videos.
No official announcements or release dates have been made, but Twitter Music is likely to be on the horizon. The acquisition may be part of a response to Facebook's recent overhaul of its own music section, though it is more likely that Twitter is just hoping to expand their horizons and offer even more interesting services to its large user base. The Twitter Music app will allow Twitter users to find songs and artists that are recommended to them based on artists that they are following, as well as artists that people they follow are following. Twitter Music will not require a pre-existing Twitter account to be used, a choice which might ultimately attract new users to the service.
Twitter has long been connected to musicians and artists and many famous musicians use Twitter to announce news about upcoming albums or tour dates, or just to interact with their fans. Some musicians host live-tweet events where their followers can actively interact with the artists that they admire. It's likely that the Twitter Music app will allow even further connectivity between musicians and their fans, and it will surely be interesting to see how the app evolves upon its release, and as time goes on.