In Blogging News, Viral Marketing | No comment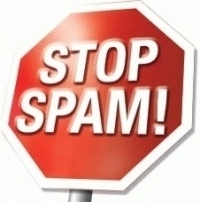 Blogging is an indispensable tool for disseminating information, cultivating multilateral communication and promoting your business. But even if you are simply blogging for fun, we all like to know that are voices are being heard, which is why getting comments on your blog is such a rewarding feeling. And while it would be nice if only well-intentioned people interested in expounding a topic commented to your blog, the fact of the matter is that the vast majority of the feedback you receive will actually be spam comments.
Any blogger knows that creating a blog and writing fresh, relevant content is a time-consuming endeavor. And, not surprisingly, there are people out there looking to take a piggyback ride on your hard work. Instead of creating their own blog, other website owners will add a comment to your site with a link back to their business page. Not only is this a bastardization of the purpose of the comments section, it also can have a negative impact on your blog. As we mentioned in our previous post on search engine algorithms, your inbound and outbound links are a crucial component in search engine algorithms. So if you have a surfeit of spam comments linking to shady sites, it doesn't bode well for your blog's ranking in the various search engines.