In Industry News, Social Media | No comment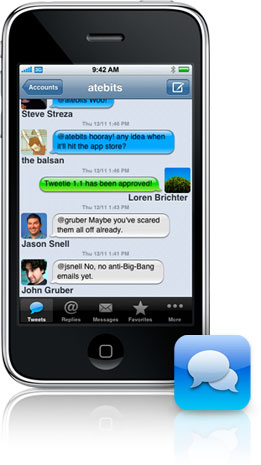 Twitter announced on Friday that they have offically purchased Atebits, the company which produces the Tweetie iPhone application along with a desktop application for Mac's.  It's the first time Twitter has linked up and purchased a fellow company, which is just sign at how well the social network is doing.  
Loren Brichter is Tweetie's creator, and will be part of the Twitter mobile team.  In a blog post last Friday, Twitter said that the iPhone app will change it's name from Tweetie to "Twitter for iPhone, and will be made free within the next several weeks.