October 23, 2014 · Written by Andrew S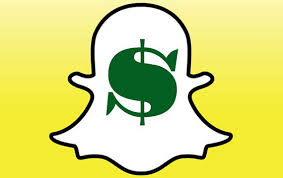 For a while now, it's been apparent that Snapchat would eventually be getting advertisements. Though the value of the company has been incredibly high, having turned down a $3 billion offer from Facebook (although some claims value the company at $10 billion), the company has not been generating a whole lot of revenue. Rumblings came a couple of weeks ago stating that Evan Spiegel, the owner of Snapchat, had decided that ads would be coming to the popular mobile application soon. It seems that time has finally come.
The ads, which were implemented for the first time this weekend, appear in the Snapchat Stories section of the app, rather than appearing intrusively in personal snaps that have been sent from user to user. The advertisements will only play if a user chooses to activate them from the app and — like other Snapchat Stories — they disappear after being viewed or after 24 hours. The company has been fairly straightforward about the reason behind the ads: they need to make money.
Snapchat does not intend to target their ads towards users, hoping instead to include ads that are merely fun and informative. The first ad that has been launched through this medium has been a 20-second trailer for the horror movie Ouija, which is due to be released tomorrow. It is not yet clear how frequently Snapchat will be rotating out new advertisements, but it's likely that Snapchat users will be seeing a number of new ways to view ads through Snapchat as they continue to experiment.
October 16, 2014 · Written by Andrew S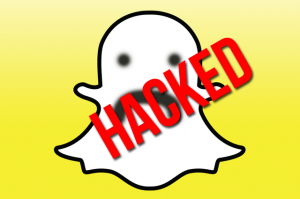 Snapchat's core purpose is to provide its users with the ability to privately send photos and messages that will disappear forever after a short period of time. However, some third-party applications have been attempting to combat this aspect of the ephemeral social network. Apps like SaveSnap and SnapSpy allow users to save the photos that are sent to them, ultimately defeating the entire purpose of Snapchat. The existence of these sorts of apps is a huge problem in regards to the safety of what one sends via Snapchat, which was proven in an event the Internet has been calling 'The Snappening'.
Initially, it was unknown whether or not the hack had actually happened, but claims were being made on anonymous image-boards saying that hackers had found a way to access stolen Snapchat photos through a third party app and planned to release the sexually explicit pictures alongside those users' usernames. Snapchat was able to confirm that there was a leak, but that their servers had never been breached and that their user base had been victimized by one of the many third-party apps intended to add other features to Snapchat.
However, the leak was ultimately confirmed as true when a collection of nearly 98,000 files was posted to a torrenting website called The Pirate Bay. Rather than a third party app, it was revealed that the leak actually came from a website that offered similar features, called Snapsaved.com, which was shut down after the leak. Furthermore, a website called TheSnappening.org was launched, making the content acquired from the incident publicly available to anyone with access to the Internet.
The website was receiving more than 5 million views a day but was quickly shut down by the administrator, potentially for legal reasons, considering the high likelihood that the images acquired including pictures of underage pornography. Snapchat has a reputation for being used by younger users for these sort of purposes, considering the intention of Snapchat is for these sorts of pictures to remain private. Following this incident and the iCloud breach that resulted in the leak of many nude celebrity photos, only time will tell whether people continue to trust these sorts of mobile apps and features.
October 9, 2014 · Written by Andrew S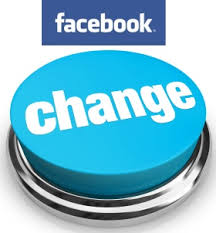 Social media is always changing and with Facebook being the biggest social network in the world, it's no surprise that they're constantly looking to find ways to change things up for their users. Sometimes this comes in the form of a new feature, a layout change, or even a side project that their users will be able to enjoy. Recently, Facebook has been going through a number of changes and they have also been testing out plenty of new features that may be rolled out in the coming months. They have even removed old features that people weren't using to eliminate the clutter; Facebook recently discontinued the Facebook Gifts service, which allowed users to buy gift cards for one another.
Though many Facebook updates obviously improve the site, not every change to Facebook is well-received. Most recently, word came out that the social network was testing out a 'Satire' label for stories from The Onion and similar websites. Some argue that this somewhat defeats the purpose of the satire and insults the intelligence of Facebook users, but considering how common it is for Facebook users to share satirical posts while thinking the statements are real, it's not impossible to understand.
Facebook is looking to test out some other new features as well. In particular, they're looking into adding a couple of separate apps to the Facebook repertoire. One of these is FB@Work, which is Facebook's attempt at building an at-work version of Facebook, which can be used in the office to communicate with one another. Their intention is to make a network for employees that allows them to easily communicate and plan without being distracted by the typical features of Facebook.
On top of that, Facebook is also looking to launch a more private version of Facebook, which can be used to share things between very small groups of people. This potential application is currently codenamed 'Moments' and is intended for sharing intimate moments with one's closest friends and family, rather than sharing these moments to hundreds of acquaintances on one's News Feed in Facebook. While Groups in Facebook already somewhat serve this function, a separate app may still help to separate what's important from the rest of the clutter of Facebook.
October 2, 2014 · Written by Andrew S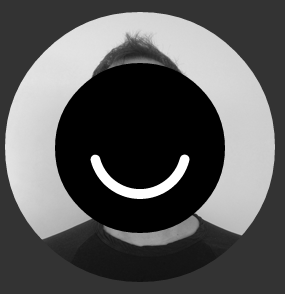 Recently, Facebook made the decision to crack down on people using their social network whose profiles weren't using their real names. In particular, they began to crack down on drag queens and similar performers, who frequently use campy stage names as part of their performances. Many drag performers and supporters of LGBT causes saw this decision as discriminatory, as drag performers are often just as (or even more so) connected to their stage names as they would be to the names they were born with. Facebook, however, has still chosen to continually shut down profiles of drag performers (and other types of performers who are better known by stage names).
Perhaps the most famous drag performer of the modern era would be RuPaul, whose influence in the LGBT community has soared thanks to his progressive and popular reality show RuPaul's Drag Race. Thus, when RuPaul announced that the best alternative to Facebook was a little-known ad-free social network known as Ello, people listened, and began signing up for Ello accounts in droves. In addition to having no ads, Ello also does not adhere to Facebook's strict 'real names only' policy.
I've talked about the 'Facebook killer' before, a concept related to the idea that eventually Facebook may be usurped by another social network. Social networks have tried before such as Google Plus and Diaspora. However, Ello's commitment to keeping ads off of its platform, as well as its open doors to the LGBT community who are currently aggravated with Facebook's policies, may lead to the previously unknown network becoming a powerhouse in the social media industry.
Ello is not yet perfect, however. As a new social network, it has not had the time to develop an intuitive layout in the same way that Facebook has; there are also issues with the search functions and no mobile app is yet available. Similarly, there are issues with the available privacy settings on the site. However, the creators of Ello have stated that they are planning on adding many new features to the network. They plan on funding themselves (without ads) by offering additional premium features that users can purchase.
September 25, 2014 · Written by Andrew S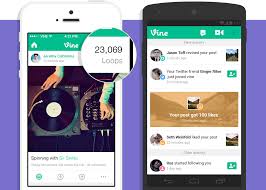 Sharing videos has become a crucial part of the social media experience over the years. While this was fairly unprecedented back when social networks were first becoming popular, most of them instead focusing on sharing photos, it is rare for a social network to not have some sort of method for sharing videos with other users. Some social media apps, such as Vine, have a focus exclusively surrounding the sharing of videos. Back in July, Vine introduced a feature called Loop Counts.
If you don't know already, Vine operates by allowing users to create a short, six-second video that loops over and over when shown to other users. In the update that included Loop Counts, Vine allowed iOS and Android users (as well as Vine users on computers) to see how many times a particular Vine has been looped, allowing Vine users to better understand the popularity of their Vines. Before the launch of Loop Counts, there was no way to determine which were the most-watched Vines ever. Now, determining this is easy, as the Loop Count will update in real-time.
Not to be excluded, Facebook announced a few weeks ago that they would also be updating their videos to add video view counts, for the same reasons. Some social media bloggers are comparing Loop Counts and Facebook's video view counts to YouTube and its methods of determining the popularity of a video. This can be important for those who are using Facebook or Vine to advertise a brand, considering they can now have a better understanding of how many people are actually viewing their videos.