June 25, 2015 · Written by Andrew S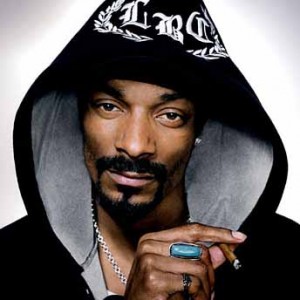 Earlier this month, Jack Dorsey, the CEO of Twitter, announced that he would be resigning as CEO at the beginning of July, at which time he will be replaced by another CEO, chosen by Twitter's board of directors. Having split his time between Twitter and Square, a platform for accepting debit and credit card payments, it is likely that he will be aiming to focus primarily on Square. Twitter's board of directors has said in response that they are hoping to ensure that Dorsey's replacement is focused entirely on Twitter. They want someone "in a position to make a full-time commitment."
A shift behind the scenes isn't the only thing changing for Twitter. There have been some major changes in the past weeks since Dorsey announced that he was stepping down. Last week, for instance, they announced that product pages would be creatable on Twitter, featuring tweets, supplementary information about certain products, as well as the ability for users to easily purchase that product through Twitter. Additionally, users will be able to view 'top tweets' about a product, effectively allowing Twitter to operate as a reviewing service.
In another interesting move, Twitter has announced something called Project Lightning, which is a feature that will allow users to browse tweets based on live events, from music festivals to protests. These experiences will be curated by a team of editors, rather than automatically swept in via hashtag. Overall, Project Lightning sounds somewhat similar to Snapchat Stories and its approach to handling live events. Project Lightning is expected to be released later this year. In the meantime, Twitter's search for a new CEO might lead them down other interesting avenues. It's not impossible that they wind up picking Snoop Dogg, who has put himself into the running.
June 18, 2015 · Written by Andrew S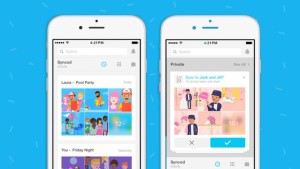 With the amount of apps Facebook continues to launch, from Rooms to Messenger to Paper, it's a surprise that we haven't yet reached a point of Facebook app fatigue. Their most recent app is called Moments, which was launched earlier this week. The purpose of Moments is effectively to be able to easily share any photos that are stored in your phone, using facial recognition software to make private photo sharing even easier.
Moments operates by taking a look through the photos on your phone, checking to see if any of them have your friends' faces in them. Using facial recognition allows you to easily send pictures of your friends to them without having to share those pictures publicly on your Facebook profile. Pictures can also be shared manually if the facial recognition software does not recognize someone. The primary focus of Moments is to be able to share photos with individuals or small groups of friends, as opposed to the entirety of your Facebook friend list.
There has already been some criticism targeted at Moments, however. Some don't see why it is necessary to create yet another app to download, when it might be more useful to integrate these photo sharing features directly into Facebook. Others believe that it might be held back due to its unfamiliar sharing format and facial recognition software that leaves something to be desired. In any case, time will tell if Moments manages to flourish on its own or if the features will eventually get moved over to the main Facebook application.
June 11, 2015 · Written by Andrew S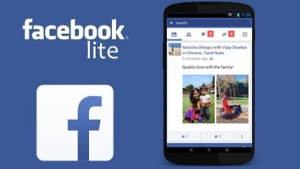 After Facebook acquired WhatsApp at the beginning of last year, Facebook CEO Mark Zuckerberg gave a speech at the Mobile World Congress in Barcelona, Spain about how the acquisition of WhatsApp was going to be a step towards helping to connect people in the developing world, the same way that Facebook had been doing in more tech-savvy countries. He stated that his belief was that Facebook's future would include reaching billions of mobile users and allowing them to connect with one another.
It appears that Facebook is now pushing forward in new ways to get other countries connected. Knowing that data plans are expensive and network connections are slow in many other countries, Facebook has decided to launch a low-resolution, stripped-down version of itself called Facebook Lite. It's specifically designed to help the developing world get involved with social media. In regards to features, Facebook Lite only offers a bare-bones experience, but this allows the application to work better in other countries, allowing Facebook to tap into untapped markets for social media.
Facebook Lite launched in Asia last week, but the app is expected to eventually make its way to parts of Africa, Europe, and Latin America. The app has been created to take up a small amount of space on a phone, use as little data as possible, and load quickly even when being used on 2G mobile connections. Overall, the app appears like it will be a great way for users in other countries to get connected through Facebook.
June 4, 2015 · Written by Andrew S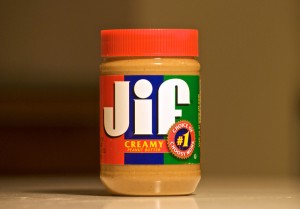 In the early days of Facebook, people were able to post animated GIFs as they pleased. However, the ability to share these types of images was removed from the social network nearly a decade ago. It is likely that they were removed because they were either too distracting or their presence slowed the site down. In any case, most other social networks have allowed animated GIFs for quite some time now and Facebook is finally rejoining them by allowing these types of images to be shared once again.
People have been clearly interested in sharing animated GIFs on Facebook for a while now. A couple of years ago, a website called Giphy (which specializes in sharing enormous amounts of animated GIFs) created a workaround that would allow people to embed animated GIFs on Facebook. The effort was promptly shut down by Facebook in an effort to keep the site from being cluttered and chaotic, but it seems that Facebook has changed their mind.
There are a few guidelines that will have to be followed with Facebook's new support of animated GIFs. Specifically, users will not be able to upload them directly onto their Facebook page. Instead, animated GIFs only work when they have been embedded so that they are linking to an outside source. The GIFs also have to end in '.gif' rather than appearing in any other type of link. Currently, the feature works on the website and on the mobile app, though GIFs only work on personal profiles and not brand pages. Though the feature has not yet been rolled out to all users, it should be available to everyone over the coming days.
May 28, 2015 · Written by Andrew S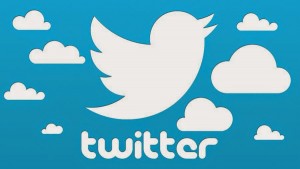 Just like any other social network, Twitter has been trudging along and updating its features to ensure that it remains competitive and provides its users with the best experience that they can possibly offer. Over the course of this year, Twitter has launched a number of features and services to enhance the overall Twitter experience. Earlier this year, Twitter launched a service for brands and celebrity users called TweetDeck Teams, which is intended to allow multiple people to tweet from a singular account. This service is intended to make it easier for team members to work together on Twitter.
Another service that Twitter launched back in February was an official WordPress plug-in that would allow Twitter to interact smoothly with the popular website and blog development tool. Although many Twitter-related plug-ins had been developed over the years for WordPress, this was the first official one released, intended to make it easier for visitors to tweet WordPress posts, embed tweets, and track ads for those running Twitter Ad campaigns on their WordPress blogs.
Updates to the interface of Twitter itself have also come up from time to time over the course of the year thus far. For instance, Twitter gave users the ability to easily embed Twitter videos on other websites back in March. Then, in April, Twitter began testing targeted advertisements that would appear directly on user profiles, with a 'Suggested by Twitter' tag. This is an effort to continue monetizing Twitter and making it profitable, while still being able to provide it to users as a free service.