July 30, 2015 · Written by Andrew S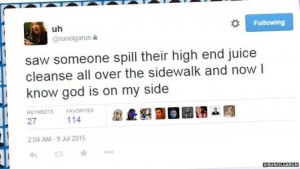 With its 140-character limit and far-reaching user base, it's no surprise that many comedians have utilized Twitter to share jokes, quips, and puns with their followers, helping to develop their brand, bring in new fans, and make people laugh. However, there are plenty of people out there who aren't particularly funny but still want to share jokes through Twitter, which is why uncredited joke thievery has become such a major problem on Twitter. It seems that finally Twitter is taking a stand against joke thieves.
Based on Twitter's copyright rules, the social network is now allowing users to report tweets as stolen. When this occurs, the company will treat the report just like any other copyright infringement requests (which were previously mostly limited to images and videos). After determining if the tweet has indeed been stolen, the tweet will be removed from the thief's page and marked as 'withheld in response to a report from the copyright holder'.
This seems to all be part of Twitter's recent decision to take a tougher stance against spam, abuse, and other problematic speech being shared on Twitter. Many of the joke thieves are spambots that simply repost things that are found on Twitter without credit. Of course, now that Twitter's stance on this is out in the open, there are many people testing the waters of Twitter's limits by tweeting out en masse the specific joke that was first recognized as an example of copyright infringement. It remains to be seen what will be done about things like this.
July 23, 2015 · Written by Andrew S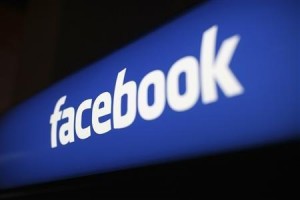 As I've said many times before, it's necessary and expected for social media to always be changing. That simply fits with the average attention span of the millennial generation and the overall user base of social media apps, who are always on the lookout for the next big thing. As the biggest social media platform, it's always going to be important for Facebook to keep up with the times in order to stay relevant in a realm that's always going to be introducing new types of competition from different angles. Currently, Facebook is working on a number of different major changes and ideas.
Businesses have been able to thrive with successful Facebook pages and Facebook's next hope is that their users will be able to buy things directly from a business's Facebook page, without even having to be redirected somewhere else. Facebook has been allowing users to connect their debit and credit cards to their accounts to make payments to other users for some time now. Apparently, the next step will be including a 'Buy' button for a number of retailers, which is something that they are currently working on testing. Another feature currently being tested is a 'Watch Later' button, which will allow users to save videos they find potentially interesting for later.
One of the most interesting recent developments is that Facebook is working on a personal assistant service that will be able to compete with Siri and Cortana. However, what separates their service – known as Moneypenny – from the others is that it won't be a virtual assistant. Instead of being powered by computers, the intention is that Moneypenny will have a real human on the other end at all times. Unlike the other things that Facebook is testing, it is likely that Moneypenny may be quite a bit further away from completion, but it's yet another interesting way that Facebook is trying to stay competitive.
July 9, 2015 · Written by Andrew S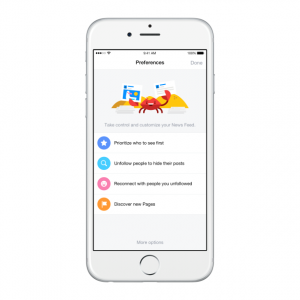 The newest way that Facebook has changed to provide users with a better experience is by making it easier to control what shows up in the News Feed. The updated version of the News Feed allows users to pick out which of their friends and acquaintances they'd like to see appear more in the News Feed. This feature will allow users to see all of the posts made by certain users. A Facebook user can select any number of their friends and no one but the initial user can see which friends have been chosen.
For a long time, Facebook's News Feed has mostly been presented as part of an 'algorithm' that determines which posts you wanted to see more of based on your likes and interactions on Facebook. However, the people behind Facebook have recognized that this algorithm is far from perfect, which is why giving users a bit more direct control over what appears in their News Feed was a positive step forward for making Facebook more appealing to its users.
The News Feed changes are accessible from the 'News Feed Preferences' section of the Facebook app. This section now allows users to prioritize who they see first, unfollow other users to hide their posts, reconnect with those that have been unfollowed, and discover new pages. Though the new features are currently only available on the iOS platform, they are expected to be rolled out to the desktop and Android versions of Facebook in the coming weeks.
July 2, 2015 · Written by Andrew S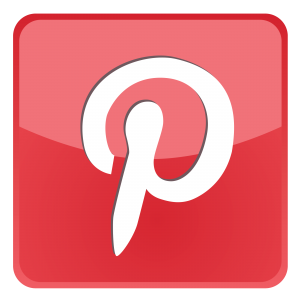 When social networks are discussed, it's usually Facebook, Twitter, and Snapchat that are at the forefront of discussion, while other social media apps trail behind. However, Pinterest is still #37 on the Alexa web traffic rankings, showing that it's really not as far behind the other social networks as people might think (Facebook is #2 and Twitter is #8, comparatively). One study in 2013 determined that Pinterest had more than 70 million users worldwide. Like any other social network, Pinterest has maintained their success by continuing to change and improve.
One of the larger changes for Pinterest happened when they launched their Guided Search and Place Search features, which effectively made it easier for users to search for things and places that are interesting to them. The new search engine updates also made it easier for Pinterest users to map Pins to a Place Board.  More recently, Pinterest announced that it was launching a set of intuitive tools that would make Pinterest connect much easier with Squarespace, a popular website builder and hosting service.
Earlier this week, Pinterest announced a major update for its users, which is a step in the direction towards making Pinterest a more monetized social network. They have launched a Buyable Pins feature, which effectively adds a 'Buy' button that lets users purchase products directly from Pinterest. Though this feature is only available on iOS platforms right now, it is expected to roll out to Android in the near future.
June 25, 2015 · Written by Andrew S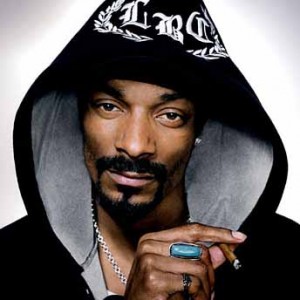 Earlier this month, Jack Dorsey, the CEO of Twitter, announced that he would be resigning as CEO at the beginning of July, at which time he will be replaced by another CEO, chosen by Twitter's board of directors. Having split his time between Twitter and Square, a platform for accepting debit and credit card payments, it is likely that he will be aiming to focus primarily on Square. Twitter's board of directors has said in response that they are hoping to ensure that Dorsey's replacement is focused entirely on Twitter. They want someone "in a position to make a full-time commitment."
A shift behind the scenes isn't the only thing changing for Twitter. There have been some major changes in the past weeks since Dorsey announced that he was stepping down. Last week, for instance, they announced that product pages would be creatable on Twitter, featuring tweets, supplementary information about certain products, as well as the ability for users to easily purchase that product through Twitter. Additionally, users will be able to view 'top tweets' about a product, effectively allowing Twitter to operate as a reviewing service.
In another interesting move, Twitter has announced something called Project Lightning, which is a feature that will allow users to browse tweets based on live events, from music festivals to protests. These experiences will be curated by a team of editors, rather than automatically swept in via hashtag. Overall, Project Lightning sounds somewhat similar to Snapchat Stories and its approach to handling live events. Project Lightning is expected to be released later this year. In the meantime, Twitter's search for a new CEO might lead them down other interesting avenues. It's not impossible that they wind up picking Snoop Dogg, who has put himself into the running.