May 16, 2013 · Written by Andrew S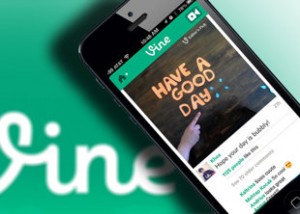 In a blog post I wrote back in January, I mentioned the launch of Vine, which at the time was a new social networking service launched by Twitter that allowed users to share six-second video clips without sound that operated similarly to animated GIFs. Since the video social network was launched in January, it has blown up in popularity, even though it still remains only available for iOS and Apple devices. It has consistently been among the top apps downloaded in Apple's iTunes store.
In fact, after its launch, Vine's users grew by 50% in a month and by the end of February, Vine was being used by 2.66% of all iOS devices in the United States. As Vine rose to the top, similar services such as Viddy, Cinemagram, and Socialcam began to rapidly decline in their user bases, even though they had all been launched months before the more popular Vine service.
One thing that has been holding Vine back a bit, at least thus far, is that it is currently only available on iOS and not available on platforms such as Android, Blackberry, and Windows Phone. Well, that's about to change, at least for Android, the platform that tends to receive support for major apps like this long before Blackberry or Windows Phone, due to having a much larger user base. According to Twitter, Vine will be coming to Android's Google Play store soon.
Though the exact release date has not yet been announced, there is still an app that Android users can use in the meantime while they wait for Vine's official Android launch. Vine Flow is a mobile app that allows users to browse and discover videos posted on Vine, though it does not allow users to upload their own videos like the eventual official Vine app will. Until Vine's official launch, Vine Flow is about the best that Android-using hopefuls are going to get.
May 9, 2013 · Written by Andrew S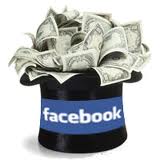 Facebook's primary source for revenue has generally come from the enormous amounts of ad sales that they have made to countless companies that are looking for the incredible amount of exposure made possible through Facebook's reported 1.11 billion active users. Though Facebook has certainly never been hurting for money and the majority of their services remain free, they have released a number of paid services over the past few months in order to generate additional revenue.
One of the earliest features that Facebook began to push out is the ability for users to 'promote' their Facebook posts. Essentially, promoting a post means that will increase the likelihood that one's audience (people who like your Page) or Facebook friends will see a post by moving it up higher in their News Feed. The cost is based on one's geographic location and how many people the post would be reaching. More recently, Facebook also added the ability to promote any of your friends' posts, even without their permission, though these posts can only be viewed by anyone that your friend shared said post with in the first place.
Another new feature that Facebook is beginning to push through is an update to the social network's messaging system. In the system's current state, messages received from people that someone is not Facebook friends with will be filtered rather aggressively into an 'Other' folder that is often looked over. Facebook wants to offer the ability to pay to circumvent this filter. In other words, Facebook users will be able to pay a small fee – supposedly somewhere between $1 and $15 – to get messages more easily to people they aren't Facebook friends with. In order to prevent abuse of this service, Facebook has said they will only be extending this service to people – rather than businesses – and users will only be able to receive one paid message in their inbox per week.red said post with in the first place.
Another much more bizarre feature that Facebook recently added was a similar messaging ability, albeit a much more expensive and specific version of that ability. Essentially, it works in the same way as the aforementioned messaging feature: Facebook users can pay a fee to get a message sent to someone and ensure that it won't go into the 'Other' folder, only in this case, that someone is Facebook founder and CEO Mark Zuckerberg. The price to get a message directly to Mark Zuckerberg is a cool $100, which has been mentioned as Facebook as an 'extreme price point' that is being used to see what works to filter spam.
May 2, 2013 · Written by Andrew S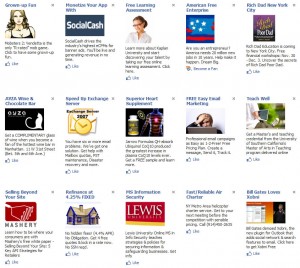 Those without a depth of knowledge regarding social media may wonder where revenue is generated from for these multi-billion dollar companies, considering the services are free for anyone to use and so many people are taking advantage of these networks. Though there are a number of ways these companies generate revenue, the simplest route is through advertisements that are made on the networks from companies and corporations that are trying to get their own names out there through social media.
With social media becoming as prevalent as it is, companies like Facebook and Twitter are trying to get a little bit more creative with the way that advertisements are targeted to their users. For instance, Facebook has recently incorporated a system known as 'Facebook Exchange' to the ads in Facebook's News Feed, which allows Facebook to pull from other websites that the user has visited in the past. Moving those advertisements from the right side of the page to the News Feed itself was major for business prospects, due to the ability to more easily view these advertisements on Facebook's ever-growing mobile presence.
More recently, Twitter has chosen to take a page from Facebook, as ads from Twitter will appear based on keywords used in a Twitter user's tweets. Twitter had initially categorized its users based on tweets, so that someone who tweeted about coffee would be put into a 'coffee lover' group, but Twitter will now respond directly to certain words in recent tweets and adapt its advertisements to suit the user's possible interests. The service will even be using 'natural language processing' which will allow them to prevent from offering ads for something that someone is tweeting negatively about.
Certain reports have stated that Facebook is planning for yet another step in regards to updating their advertising options. This summer, they may be releasing auto-playing video advertisements. The videos would be 15-second spots that would come with a mighty price tag, supposedly costing $1 million per day per demographic, a move which could ultimately net billions for Facebook. How users react to auto-playing video ads on their Facebook, however, might be another story entirely.
April 25, 2013 · Written by Andrew S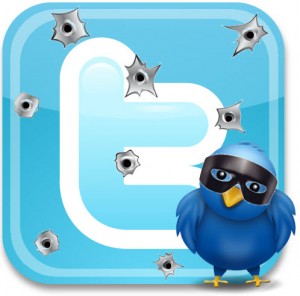 It is beginning to be very apparent how much effect Twitter and social media in general is beginning to have on the real world. Twitter has led to many major changes in the real world; people have been fired because of posts on Twitter, diplomatic tensions have become created between the United States embassy in Cairo and the President of Egypt, revolutions have been fueled, and even lives have been saved. With real tweets having this level of power, t
On Tuesday, April 23, the Associated Press became victim to a recent cyberattack when it posted a tweet claiming that there had been explosions in the White House and that the President had been injured. Another Twitter account associated with the Associated Press quickly responded to the tweet to inform followers that the account had been compromised, but the damage had already been done. The Dow Jones industrial average quickly sank by more than 140 points. Generally, Twitter hacks have done little more than featured juvenile obscenities, but this is the first major case where a Twitter hack has led to serious real-world consequences.here can be genuine danger when fake tweets are made, something that has been occurring quite often recently through hacking.
Supposedly, this cyberattack was perpetrated by a group that refers to themselves as the Syrian Electronic Army, who has claimed credit for the Associated Press tweet that led to a plunge in the stock market. The group describes itself as an organization that intends to attack and deface websites in order to combat what they believe to be anti-Syrian media coverage. Personal information regarding the members of this group is currently unknown, so they could simply be activists or pranksters, or perhaps people who are affiliated with Syria's al-Assad government itself.
Considering this is far from the first hack that a major Twitter account has had in recent months, Twitter has been pressed to respond to these exceeding security issues. It has been reported that Twitter hopes to launch a two-step verification system in the near future that will hopefully prevent future Twitter hacks from occurring, resulting in the same problems that were caused by the hack on the Associated Press' Twitter account.
April 18, 2013 · Written by Andrew S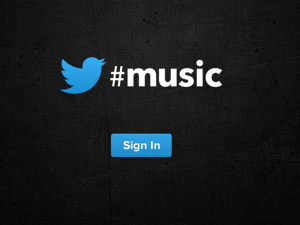 In my last blog post, I talked about Twitter's recent acquisition of We Are Hunted and their eventual plans to launch a music application that would work alongside Twitter. Well, it appears that the time has come already, as today Twitter officially launched and unveiled what they're referring to as Twitter #Music, its title referencing the usage of hashtags that has become popular in recent years due to Twitter.
Similarly to Twitter's recently released video app Vine, Twitter #Music is not directly included with the browser or mobile versions of Twitter; it can instead be downloaded via its own dedicated mobile app or accessed directly at the Twitter #Music page. At the moment, the app is only available on iOS and has not yet been announced for Android or Windows Phone, though it is likely that in the weeks to come, there will be formal announcements or releases for those platforms.
What Twitter #Music essentially does is it helps users discover new songs based on Twitter activity. It relies on tweets to detect what songs and artists are popular and also allows users to follow their favorite artists to see what they are listening to and following. The app pulls music from iTunes, Spotify, and Rdio to allow users to listen to previews of the songs that Twitter #Music has determined they might be interested in.
The main interface is separated into three tabs, the first two tabs showing information based on Twitter's trending data to show off Popular and Emerging artists, respectively, additionally making it easy to immediately access that artist's Twitter profile in a single click. The third tab is where recommendations are offered based on the artists that you have decided to follow on your Twitter account. Twitter #Music users can also see what their friends are listening to and can easily share with their own followers what music they are currently listening to.
It's likely that, in the coming months, Twitter #Music will be evolving a lot more, as we will likely see Android and Windows Phone releases for mobile apps, as well as fine-tuning on Twitter #Music itself. As Twitter continues to expand – via Vine and Twitter #Music – it is also likely it will find other areas to delve into, which is likely considering it was recently reported that Twitter is in final negotiations with Viacom and Comcast to distribute TV clips via Twitter as well.  based on the artists that you have decided to follow on your Twitter account. Twitter #Music users can also see what their friends are listening to and can easily share with their own followers what music they are currently listening to.