December 18, 2014 · Written by Andrew S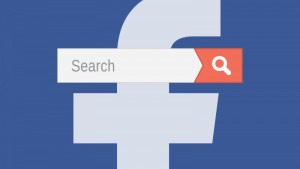 Facebook and Microsoft have had a long-standing relationship, which for quite some time has led to Facebook including Bing results in the Facebook search bar. Similarly, searching in Bing would allow Facebook users to find results from their friends. However, it appears that Facebook has been making some changes regarding the way their search function works. In particular, it looks like they have removed Bing from the equation, without fanfare.
One of the reasons that Facebook worked with Bing in the first place was because it has long considered Google to be a rival, especially with Google's mostly unsuccessful plunge into social network territory with Google Plus. What this means for the future of the partnership between Facebook and Bing is currently unclear, though it is likely that these changes have been made in relation to Facebook's new search functions, which I talked about last week.
It seems that Facebook wants to refocus their search functions to work within Facebook, rather than extending to the rest of the web. However, the refining of their search functions appears to be used to compete with other search experiences. A Microsoft spokesperson says that they continue to partner with Facebook in other areas apart from the search function. It still is possible that Facebook and Bing will work concurrently in the future, but under what circumstances is currently unknown.
December 11, 2014 · Written by Andrew S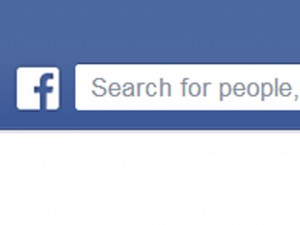 Last month, Twitter released an update to their search function that allowed users to search for any tweet that had ever been posted, from Twitter's launch to tweets being posted right now. Twitter's search had worked similarly to this beforehand, though it didn't quite extend all the way back to the beginning of Twitter. Not wanting to be left behind, Facebook has updated their own search function in response and finally is now allowing users to find older posts.
Facebook has been working on this feature for more than a year. Searching is customized for each user, so that users can search only through posts that have been shared with them, rather than all posts on Facebook. Users simply have to type in any word and can find all posts that use that word or phrase. These can be specified to certain users, so that you could type in a friend's name and find any posts that they might have written that used the word "Florida" or "restaurant."
There are plenty of applications for this new feature that could benefit Facebook and even build it up as a competitor to Yelp or Google. For instance, now any user can type in "happy hour" or "great burger" and find every time that one of their friends referenced this sort of thing. It allows Facebook to operate as a service for friend-based recommendations. The search function can also be used to find friends' opinions regarding major news events by typing in keywords like "ebola" or "Ferguson." With Facebook making everyone's posts that much more public, your privacy settings may be more important than ever, so it may be worth taking a look at those again now that Facebook has rolled this feature out.
December 4, 2014 · Written by Andrew S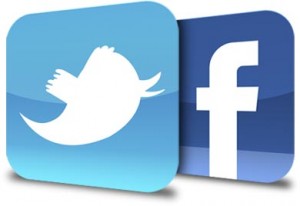 Part of the social networking world often involves seeing a lot of information that we have no interest in or that flat out offends us. This is the kind of thing that happens when we add acquaintances, co-workers, or other people you may have randomly met on social networks like Facebook and Twitter. Yet it's become quite commonplace to add these people as 'friends' despite you not being friends with them outside of the virtual world. It's even considered a faux pas in some instances to deny a person's friend request. Luckily, Facebook and Twitter understand this and are adding features to help you see only what you want to see, regardless of who you might follow or be friends with.
Facebook launched a new tool last month in their News Feed Settings, which shows friends and Pages that take up the most space in a user's News Feed. Through this setting, you can easily unfollow these people without having to delete them as friends and potentially run into the social awkwardness that can be associated with this. Other settings have also been included that make it easier to determine what it is that you want to see less of, so that your News Feed is more customized to show you the kinds of things you might actually be interested in.
While Facebook is giving users options to reduce annoying posts, Twitter is currently seeking to reduce harassment and other more specific troubles. Twitter released new tools of their own yesterday that allow uses to report harassment, offensive, threatening, or suicidal tweets, so that the company is able to more quickly handle the situation. Considering how there have been many instances of people using Twitter for malicious or abusive purposes, it seems that Twitter is trying to find ways to cut down on this sort of behavior amongst its user base.
November 20, 2014 · Written by Andrew S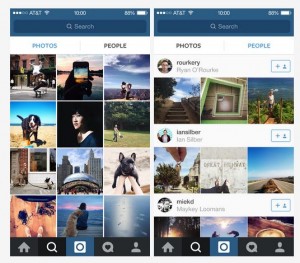 Like any other social media platform, it's important for Instagram to stay ahead of the game, especially with so many other image sharing social media apps competing for the number one spot. Thus, Instagram has been making a number of interesting changes over the course of the past few months, with many of these changes intended to give users more freedom over their Instagram accounts. Back in the summer, Instagram launched Hyperlapse, which was a separate time lapse app under the Instagram brand. Hyperlapse itself was updated to include a 'Selfielapse' mode in September, allowing users to do the same things with the front-facing camera.
More recently, Instagram made some changes to the actual Instagram app itself. One new addition to the application is the inclusion of a "People" Explore tab that can be used to discover interesting new Instagram accounts to follow. The tab is personalized based on who you follow and the things that you like on Instagram. Another well-received feature that Instagram has added recently would be the ability for users to edit image captions, which wasn't available until last week, despite it being one of the top requests from the Instagram community.
Not every change to Instagram has been received so positively, however. In particular, Instagram launched their first video advertisements this month. Ads are important for the monetization of major social networks, but many people believe that social networks are particularly affected by video advertisements in a negative way, as they can be distracting and obnoxious. Through the good and the bad, however, Instagram is proving that it is able to change and evolve just like any other social network.
November 13, 2014 · Written by Andrew S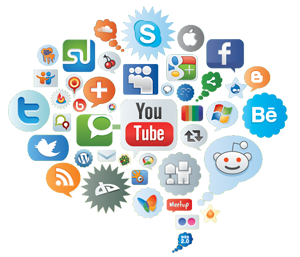 These days, many people find themselves with profiles on many different social networks: one person alone might have separate Facebook, Twitter, Snapchat, LinkedIn, and Instagram accounts, on top of plenty of others. As these social networks continue to grow, some app developers have been trying to find ways to make it easier to combine all the functions of these social networks into one consolidated application. This is something that has been handled in different ways, depending on the app.
Many of these apps work directly with existing social networks. For example, Snowball is an application that allows Android users to have a universal inbox for different messaging clients. This way, users are able to view all of their messages on one simple home screen. The app includes messages from Facebook Messenger, Twitter, WhatsApp, Snapchat, Google Hangouts, and more, as well as including basic text messages in the mix. Comparatively, on iOS, an application called Accounts has been launched, which is more of an attempt to create a universal address book. It pulls from Facebook, LinkedIn, Twitter, Reddit, and more and attempts to aggregate these accounts to make things easier for its user base.
Other new applications seek to enhance the features of your existing social media apps. For instance, Xpire is an app for iOS that's focused on the ephemerality of all of your social networks. It aims to allow your Facebook, Twitter, and Tumblr posts to effectively self-destruct in the same way that Snapchat automatically allows you to. This app also has other features, such as allowing users to determine how much inappropriate content appears on their Twitter account (which may lead users to want their tweets to be a bit more ephemeral).
Still others are trying to launch mobile apps that will work as replacements for other social media apps, by offering multiple features all in one. One notable instance of this would be Selphee, an app that has been billed as Snapchat, Instagram, and Vine combined. Even Selphee, which features all of these functions, still allows users to share photos and videos through existing social networks, however. Each new app appears to be one step closer to our social networks being nearly interchangeable and smoothly working together as cogs in a social media machine.