February 11, 2016 · Written by Nyasha Stowell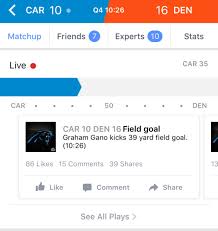 Facebook Sports Stadium met its first real test in making it easy to live stream important sports events last Sunday. When the Super Bowl came on, many were ready to test out the newly launched Sports Stadium portion of Facebook. These same people were soon disappointed as the new feature lagged on live updates and wasn't able to keep up with the game at all.
When Facebook launched Sports Stadium in January, the plan was to use this feature as something that would compete well with Twitter during live events. For their first match up, Twitter emerged the clear winner since Facebook's new feature was unable to keep up with the level of people using it. In some cases, updates were delayed by several minutes or didn't show up at all. Some people complained, on Twitter no less, about Facebook's problems with their Sports Stadium feature.
With the numbers in after the game, it was clear that an overwhelmingly larger number of people took to Twitter to discuss the game rather than Facebook. Numbers showed that Facebook had even lower numbers of people talking about the Super Bowl than they had the previous year dropping from 65 million people to 60 million people. From this alone, it is clear that Facebook's Sports Stadium was underwhelming. The numbers are problematic to Facebook, especially as they try to attract advertisers for Super Bowl LI.
Despite all of the problems that Facebook's Sports Stadium had initially, they were able to turn things around during the second half of the football game so that updates actually started flowing as they were meant to. Of course, this was too late for many of the people who had already given up in favor of Twitter as their second screen to watch for information about the game.
It is clear from the initial problems that Facebook experienced with their new feature that there are still some tweaks that need to be made to it. No doubt, they will work to repair these problems before the next big game. Hopefully, they will be able to figure out how to handle the levels of visitors heading for the site to prevent the same issues from happening again. Once the feature actually works, it will be easier to see if it can be used to beat out Twitter for live streaming.
February 4, 2016 · Written by Nyasha Stowell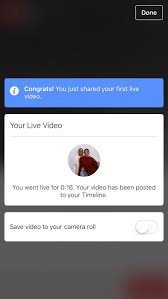 Facebook started the year off by adding live streaming videos as part of their application on the iPhone. This application allows users to stream what they are currently doing so that all of their Facebook friends can see it. It is similar to other applications for cell phones such as Meerkat and Pariscope, but with the advantage of actually being built into Facebook. They plan to eventually extend the video streaming portion of the application to Android users as well.
Facebook's live streaming feature has some benefits over the previous video streaming applications just because it is built into Facebook. This automatically targets the audience for your live stream by limiting it to the privacy settings that you already have through Facebook. Unlike Twitter's Pariscope app, there is no need for Facebook users to download any application in addition to their Facebook app to stream live videos. The really convenient feature is that these videos can be saved and put on the Facebook timeline when finished so that people can see the video later.
The live streaming feature takes Facebook to a whole new level since users are not only able to interact socially by sharing videos and posts, but by showing live events as well. This will allow people to live stream a baby's first steps or a proposal happening in the moment. Business owners can even use these live videos to promote their businesses and interact with their network. Those who miss the live broadcast are able to find it later when they log on to Facebook. People can access it like a normal video, watching it more than once if they choose.
During the live stream, the person who streams the video will be able to see how many people are viewing the video and will be able to see comments as they are made. You can stream for just a short burst or a longer period of time through your phone. You can either use the rear facing or front facing camera to record making it easy to show anything that is going on. Friends on Facebook can interact while you film so you can answer questions live during the stream as well.
In case there was any doubt that Facebook's new video streaming is a hit, it is clear that this has been successful purely because of rising stock prices and viral news about some of the videos that have been streamed live. Facebook has managed to create a video streaming application that competes with those from other sites because of its definite benefits over them. Although it took a while for this feature to become available, Facebook users can now discover this new way of communicating with each other.
January 28, 2016 · Written by Nyasha Stowell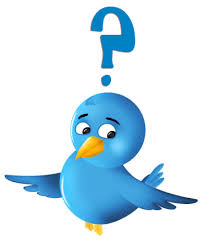 Recently Twitter has seen a whole host of changes both inside the company structure and on the website as a result of a massive drop in stock value. Investors started bailing because they were not seeing the level of growth that has been going on in other social media sites. With all of the changes being made to the platform and the people in charge of Twitter, one of the problems that many users are now experiencing is confusion due to way too many changes being made all at once.
In the last few months, there have been several major changes to Twitter as the social media site has been trying to redefine themselves. One main change was the order of the timeline with Twitter's new Moments which shows tweets tied to specific events and news stories. Another shift was from favorited tweets to "likes" much like Facebook. Rumor has it that the newest change will alter the character limit from the 140 character limit to a much higher number.
All of these changes have come as major shocks to experienced Twitter users who are accustomed to the old way that Twitter was organized. Some users have become less fond of the site since they suddenly find it confusing and difficult to use. The changes that have been made to Twitter thus far seem to be causing Twitter to lose some of what makes it Twitter. There isn't the same easy to use system as can be seen in other social media sites since Twitter keeps changing multiple parts of the website.
One of the big problems with this is that new users have trouble distinguishing between all of the different features. When they go on Twitter, it takes time to slowly learn how you are supposed to do almost anything. When they do something the wrong way, they receive corrections from other users that may further complicate the whole thing. Without being able to easily just use the site without looking up how to do every little thing, new users stop wanting to be users at all.
With the drop in stock prices it is clear that Twitter needs big changes and it has been getting them. The problem is that these changes are coming so fast and in such a confusing way that old users and new users are being dissuaded from being users at all. The many changes to at the executive level and within the website itself seems to be resulting in a confusing mess that is just too difficult for your average internet user to decipher. If Twitter can't get its social network on par with others like Facebook, there is no hope for the future of this social media network.
January 21, 2016 · Written by Nyasha Stowell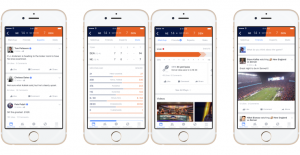 When it comes to social media, Twitter has always been the place that people go to if they want to watch their friends and the rest of the world react live to a sports game that is in progress. Twitter has made it easy for people to talk about sports and see tweets about the game just because of the way that it organizes tweets and displays them. No other social media outlet has found a way to challenge them. Until now. Facebook just launched Sports Stadium, a place where people will be able to keep track of game stats, current plays, friends' reactions, and even expert commentary.
Facebook's new Sports Stadium will be divided into four tabs so that people will be able to look at the specific information that they are most interested in. The first tab of the Hub shows the information about the game including the score, most recent play, and videos that relate to the game. The second tab shows what friends are posting about the game allowing users to engage in the conversation already in progress. The third tab shows expert commentary from different sports commentators and players. The final tab has statistics from the game.
All together the new Sports Stadium makes it so that Facebook users are able to engage in the game as they might not have previously been able to. The goal of this new Facebook feature is to allow friends to sit and watch a game together even when they are spread across the country. It allows people to connect over a sports game in a similar way that Twitter does. The feature is being launching for iPhone users this week ahead of the NFL playoff games. It will be available on computers as well before the Super Bowl.
The new feature is competitive with Twitter as it allows real time communication about sports. Users don't have to search for a specific hashtag as they might need to in the Twitter platform since Facebook has the game information already grouped and ready for them to begin looking at it right away. The feature is certain to benefit Facebook as it will draw more advertisers and commentators to the website as more users become interested in the feature.
January 6, 2016 · Written by Nyasha Stowell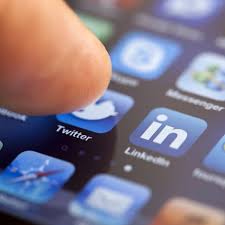 For a long while, something that remained unique to Twitter and no other social media site was the length of the posts a person could make. Unlike Facebook and other social media sites, Twitter has maintained at 140 character limit for every tweet on its site. While some different applications allowed users to extend the limit, the limit offered within Twitter was still kept at 140 characters overall.
Now there is talk that all of this might be changing. The Chief Executive of Twitter posted a message suggesting that Twitter will be altering its limit to a much larger number of characters. In the message, he states that at the beginning the intention was not to limit Twitter users to a specific number of characters and that this came about to make it possible to fit a Tweet within the length of a SMS message. Since so many changes have been made since the site's launch, it seems practical for the character limit to be extended.
One of the main reasons that Twitter is considering this change is because users have been finding other ways to extend their character limits. Users can do this by using specific applications on their phones or by screenshotting a larger body of text to post as a picture. This suggests that users want to be able to post longer messages on Twitter. Twitter's approach to these workarounds seems to be that it is better to join them than to fight them.
Many users are worried about the idea of longer character limits within Twitter. They feel that this will change the social media site and shift the focus from short messages and quick conversations between individuals. Others argue that there is no problem with changing the limit and in fact this would be beneficial in many ways. Screenshot text is not searchable or highlightable which can make it more challenging for it to be used within the Twitter medium. Changing the limit for text would allow more text on Twitter that could be searched and used in conversation. Additionally, Twitter would continue to show only the first 140 characters of a tweet to keep Twitter feeds from being filled with large pieces of text.
Changing the limit on characters is definitely beneficial to Twitter itself since this will allow users to actually post what they want to on their Twitter feed. Twitter won't have to deal with people sharing links to full stories which cause people to leave their site to learn more. Extending the length of a Tweet beyond 140 characters is likely to allow this social media site to grow and change in new and unprecedented ways.