November 24, 2015 · Written by Nyasha Stowell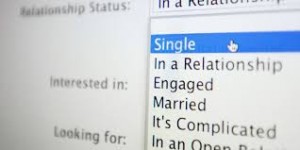 Facebook is for sharing important moments of your life with the people who mean the most to you. Unfortunately, when you want to get someone out of your life, it can be much more complicated to eliminate them completely because of social media. This is because social media sites, like Facebook, use predictive software to help people when tagging friends in pictures and suggesting posts that might be of interest to someone. After a break up, this predictive software can become very frustrating as it constantly tries to push your ex to the top of your news feed.
Since many Facebook users have complained about the way that they interact with their ex via the social media site, Facebook has decided to try out a new tool that will give users a lot more control of what they see of their ex. When a person changes their relationship status, they will be prompted to select how they want to limit interactions with their ex. The tool will enable Facebook users to limit how these exes show up in their News Feed and will stop the programs from suggesting these individuals to tag in photos.
In addition to altering the way that people can see their exes on Facebook, the tool also allows users to edit what their exes see of their posts. People will be able to avoid having their exes see certain posts that they make without blocking them from seeing all of their posts. They can also edit past posts to remove tags of exes either all at once or by editing each one individually so that they chose how much of the past relationship is still available on Facebook. All of the features are completely private and exes will not be notified of the decisions that the other person makes when using this tool.
For now, the feature is being launched in the US for mobile devices only. Facebook is hoping to gather feedback on how the tool works for individuals so that they can decide if this is a feature to make a more permanent part of the social media site. Facebook's goal is to respond to some common problems that people had in the past when breaking up with people. Many users didn't want to unfriend or block their exes on Facebook, but still wanted to have a way to limit what they saw of their ex and what their ex saw of them. The hope is that users will be able to use the tools to make it so that they are able to end relationships easily and have more control over what they see of their ex on Facebook.
November 19, 2015 · Written by Nyasha Stowell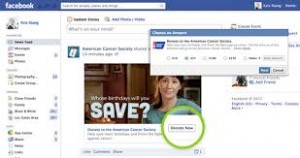 Facebook is striving to help nonprofit organizations by improving their previously adopted "Donate" button. For a while now this button has appeared on the home pages for various nonprofit organizations that are trying to raise money for their cause. Facebook recently decided to try expanding the use of the "Donate" button to allow organizations to add it to posts that would show up on the News Feed of Facebook. This is considered to be the latest way that Facebook is trying to connect its users with philanthropic efforts.
With the new and improved button, charitable organizations will be able to focus more specifically on individual campaigns rather than donations to their organizations in general. If an organization wants to have people donate to something more specific that they are doing, they will be able to make a post about it that will appear on the pages of the people who are friends with the organization on Facebook. People will be able to donate directly through their News Feeds by clicking the donate button and going through a short process to enter credit card information.
While this new tool is just starting to be tested, many people are already becoming concerned about how the tool will be used. Some people worry about the way that this kind of a tool can be used to collect credit card information and how this information might be used in the future. Others are more concerned with the way that less reputable charities might be able to encourage donations without Facebook users really doing research on the charities. The worry is that spontaneous donations via a Facebook News Feed may not really end up going to the charities that deserve them the most.
Right now, the feature is only in its test phase of development with 37 charities trying out the new feature while Facebook perfects it. Already three different charities have launched fundraisers using the new tool to help with their seasonal campaigns. People will be able to donate using the button and also share the fact that they donated with friends to encourage others to give as well. The success of these early campaigns will give Facebook a better idea of how well the tool works.
November 11, 2015 · Written by Nyasha Stowell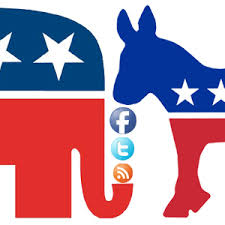 Since more and more people use social media on a daily basis it is becoming increasingly important for presidential hopefuls to interact with voters through the different social media platforms. Politicians use social media presence to provide voters with information about their views and to connect with younger voters who are less likely to tune in to presidential debates. They can also use information on social media to see the way that opinions over certain issues and hot topics of debate are viewed by the general public. Since social media has a growing influence in people's lives, it is becoming a platform that politicians can use to interact with voters.
Some might feel like the politician with the most followers on Twitter or friends on Facebook, is the one most likely to secure more votes, but it isn't that simple. Since people follow not only people that they actually agree with, but also accounts that are entertaining, it is likely that many followers and friends on Facebook and Twitter are actually looking for statements or possible slip ups that they can then share. In many cases, these items are shared along with sarcastic commentary to show the opinion of the person sharing the post. This means that in many cases the number of followers does not help anyone predict how many votes a candidate might obtain.
In the past, social media has been shown to give a positive boost to campaigns for different individuals. Many people would agree that President Obama was able to secure much of the younger vote at least partially because of his social media campaigns prior to the 2008 and 2012 elections. However, it isn't about getting followers, but instead actually expressing opinions and interacting with voters. People are more likely to be able to communicate with politicians on a personal level over these platforms. Supporters of the candidates can also push information about the views of the candidate that they like the most, giving candidates an extra boost. For example, the supporter created hashtag for Bernie Sanders, #FeelTheBern, became a big deal on Twitter. This hashtag spreading information about the candidate, while requiring little effort by the politician himself.
While campaigning on social media is no doubt important, there have been many slips and failures throughout the time that politicians have been using social media as a campaigning tool. When Jeb Bush tried to start the slogan "Jeb Can Fix It", Twitter users attacked the slogan, relating it to suspicions of his involvement with the voting scandal in 2000. Social media may be helpful to some candidates, but when something goes wrong with a campaign, social media makes it so that more people are more likely to hear about it. Campaigning in the age of social media has risks and benefits that were previously unheard of.
October 30, 2015 · Written by Nyasha Stowell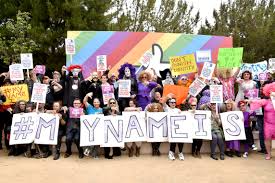 For a while now, the real name policy on Facebook has come under fire for causing certain people to be removed from its site solely because they don't use what would be considered their legal or "authentic" name. Many people believe that there are plenty of valid reasons that people might not be using a legal name which do not merit their removal from the site. Under the current policy, if people are reported as not using a legal name, then they have to show legal documentation that the name is valid. Critics of the policy state that this policy is discriminatory against certain groups of people.
In response to a published letter about the problem, Facebook has announced that they are going to begin testing some changes to the policy that will keep it from being weaponized and used as a discriminatory measure. As the policy stands currently, many are criticizing the social media site for allowing their policy to continue. They claim that people are able to report those who they may not agree with to make it so that their page will be removed from the site. In many cases, this has led to transsexual individuals and drag queens being targeted by viewers of their pages. Facebook users complain that this damages the Facebook community and is unfair to those who may have controversial views to express.
After coming under criticism for the policy, Facebook has responded to the problem by starting to make changes to the policy. With the new changes in place, people who need to confirm their name with Facebook would not have to provide legal documentation of their name and could give context to explain why they are going by a different name than their legal one. This change to the policy would allow people to use the names that most people know them by whether these are their legal name or not. Another change would require Facebook users who flag others for having a fake name to explain why they decide to flag the profile. Facebook plans to start testing their changes starting in December.
October 22, 2015 · Written by Nyasha Stowell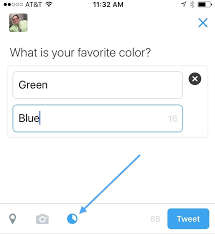 In the world of social media, it makes sense for different websites to continually release new and different features that can set them apart from the others. Twitter is just one website that has been attempting to evolve to help keep the site popular. Since Twitter was first launched, there have been many big changes to the site to encourage people to continue using the site and to encourage new people to join. With some speculation that Twitter might be pushed out of the market by Instagram because of challenges within the platform, it is time for another big change.
The newest change for the Twitter platform is the roll out of a polling feature, which will allow followers to vote to signify their agreement or disagreement about a specific question or pick from two specific options available. This will allow businesses and individuals to put up simple polls to help them streamline a process that they might previously have conducted through hashtags or other Twitter features. This will make it significantly easier for anyone to use Twitter to construct an idea about the opinions of their followers.
The new poll feature of Twitter is starting out as something that will be fairly basic. Users will notice a pie chart button showing up on their Twitter within the next few days. By selecting this button, users will be able to construct basic polls to talk about anything as simple as whether a referee made the right call in a sports game or something that a business might actually need to collect information from customers about. This will give people who use Twitter the ability to communicate with their followers in a completely new way.